I hope you had time to kick around for a few days after Thanksgiving … but vacation's over. Time to start planning your Christmas meal. We've got a five-course Christmas dinner for six that is not only spectacular, but will leave you with ample time and energy to enjoy the afternoon or evening with your guests. The price for this is that it's heavy with prep – but if you spread that prep out, it becomes bearable if not downright enjoyable.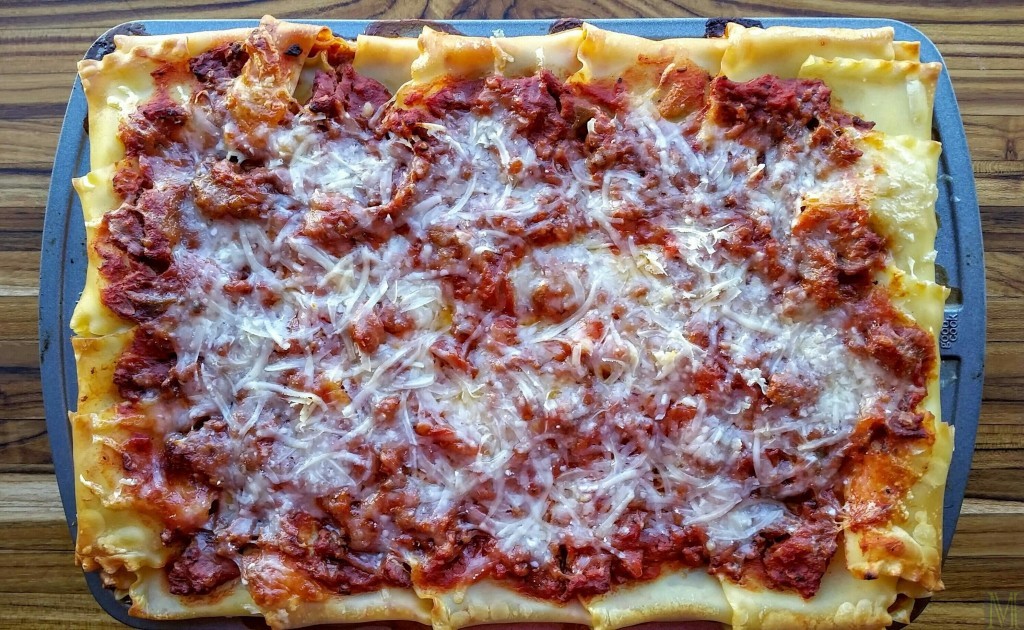 This is quite an elaborate meal. Each of the courses involve many steps and require a bit of skill. If you're not accustomed to doing a lot of cooking at home, I'd recommend eliminating the fish course, substituting the cheesecake with a cheese plate, choosing a simple salad, and ordering rolls from a bakery. You'll still have a wonderful meal on your hands. If you are an experienced cook with a bit of ambition, the menu as-written is an extravagant feast that your guests will remember for years.
Five-Course Menu:
Who has lasagna for Christmas? Well, a Google search for "Christmas lasagna" returns 8M hits, so chances are, it might be you, and this year, it's definitely me. The recipe that I've linked to produces an utterly spectacular, over-the-top lasagna that is worthy of a Christmas celebration.
I love serving special dinners in courses. It works especially well if the dishes you choose allow you to have everything more-or-less ready, so that you can bring each one out with minimal effort. This is key in allowing you to enjoy the affair as much as your guests do. Speaking of your guests, unless they are exceptionally well bred, or time travelling 19th-century aristocrats, they may not be accustomed to eating a multi-course dinner. It'd be polite of you to let them know how many and what the courses are before you start, so that they understand what they're in for … and find a nice way to warn them to pace themselves. How much time transpires between courses is up to you, and it need not be consistent from dish to dish. I'm planning a longer span before the lasagna. After the lasagna, we'll get up from the table and sing Christmas carols (all my friends can sing; it's a requirement) or whatever, and have dessert quite a bit later.
Dinners like this are more fun if your guests are brilliant conversationalists. I like to remind my friends and family that in ancient Greece, each guest would've been expected to arrive prepared to do something entertaining. If they failed to entertain, they would expect a spanking, or would be required to give horseback rides to the other guests. I'm happy to say that I've never had to resort to either of those things, due to a combination of strong cocktails, many bottles of wine, smart and chatty siblings, and clever friends who I'm pretty sure know someone who knows someone who knows Brini Maxwell.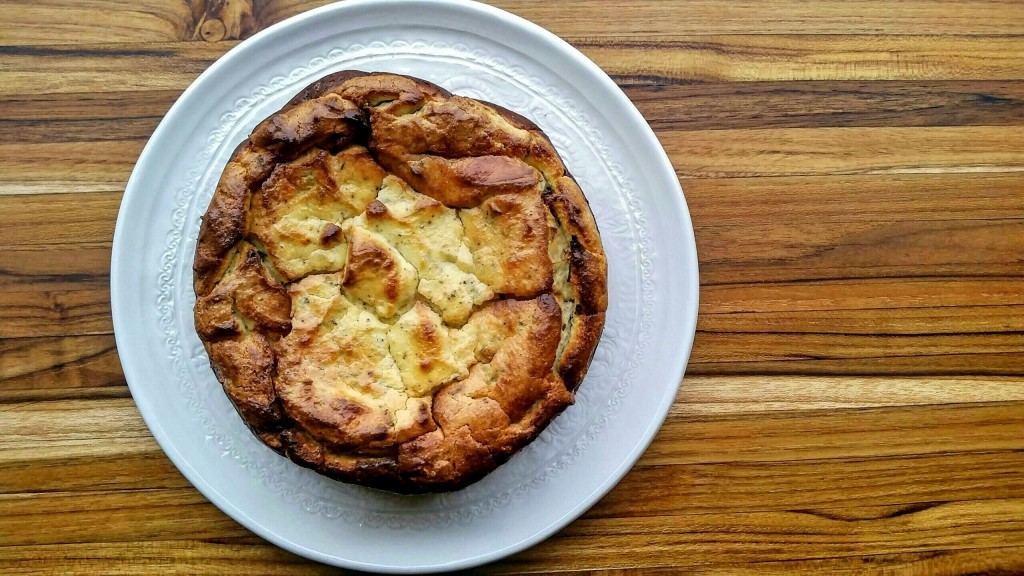 Logistics
Two Weeks Before
Buy all the groceries you can, making deliberate plans for anything that should be put off, like the fish.
Make the spruce-scented syrup for the Holiday Punch. Make two of them; you're going to love it.
Five Days Before
Three Days Before
Put the cheese for both the cake and the lasagna in the fridge to strain. You can strain all the cheese in one bowl if you think about this: a 16-oz. tub of ricotta, after you strain it, weighs 12 3/8 oz. A cup of fresh ricotta weighs 8¾ oz. Therefore, after straining, it should weigh 12.375 ÷ 16 = 0.7734375 x 8.75 = 6.76757813, rounded to 6¾ oz. per "cup." Yeah, think about that!
Prep the cheesecake: chop the nuts and herbs.
Prep the spinach lasagna: fry the bacon.
Make Chinese Garlic Butter for the opah.
Two Days Before
Package up the ricotta and toss (or repurpose) the whey.
Make the cake and cheesecake. Believe it or not, they're going to be absolutely delicious two days from now.
The Day Before
Last-minute shopping: fish.
Assemble the lasagna. Enlist some help with the assembling; your feet and lower back with thank you at the end of the day.
Rest up – or down a Vader – so that you stay awake during Christmas Eve vigil at at St. Stanislaus Kostka, or Our Lady of Mount Carmel – the patron saints of buy-in-bulk discount kielbasa and candy makers, respectively.
Getting out of mass right around the same time as last call is fun, but its even more fun if you open presents as soon as you get home. Think of it as an after party. Don't go to bed until 4 AM.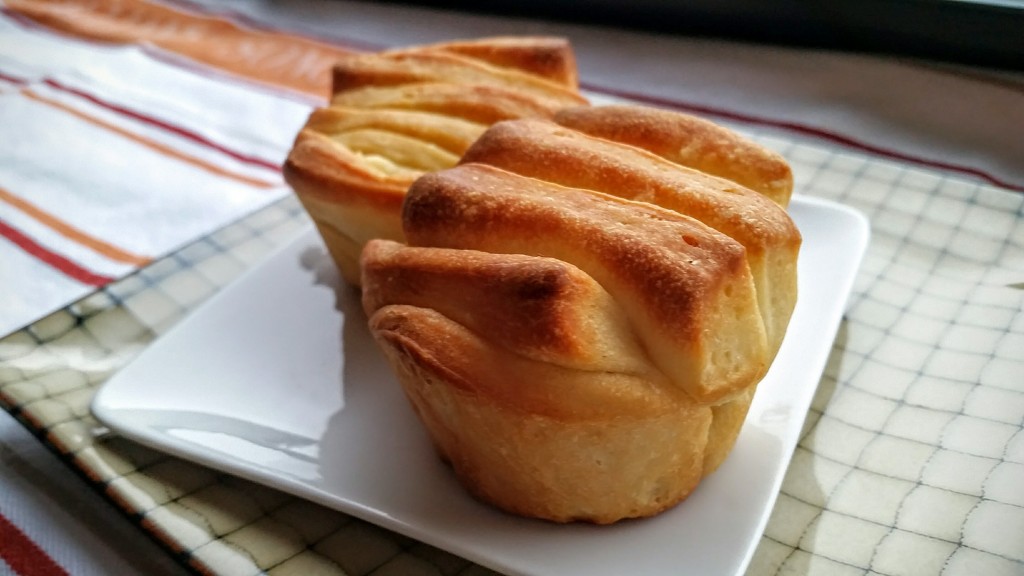 Christmas Day
Four (will work) or five (to be on the safe side) hours before your guests are due to arrive – after only two hours of sleep – toss the lasagna into the oven. This will heat up the house, which your bread dough will love.
While the lasagna is in the oven, make the rolls.
Make sure there's plenty of room temperature butter for the rolls.
Set the table.
Prep the salads and keep them in the fridge.
Prep the opah as much as possible.
Dinner Time
Just before you guests are expected to arrive, set out the cheese and figs. If you absolutely can't believe that this is enough – although I assure you that it is – put out a block of Cinco Lanzas Gaan.
Once your guests arrive, enjoy a unrushed cocktail with them. This is critical; you deserve to imbibe and relax.
When you're ready, finish the fish. This is the most work you'll do all evening, and it will go very quickly, especially after a cocktail. Just before inviting your guests to the table, shove the lasagna back into the oven and set a timer for 45 minutes. If you're not ready for that course by the time the bell rings, turn the oven off and let the lasagna hang out in there.
Serve the remaining three courses at as relaxed a pace as you feel.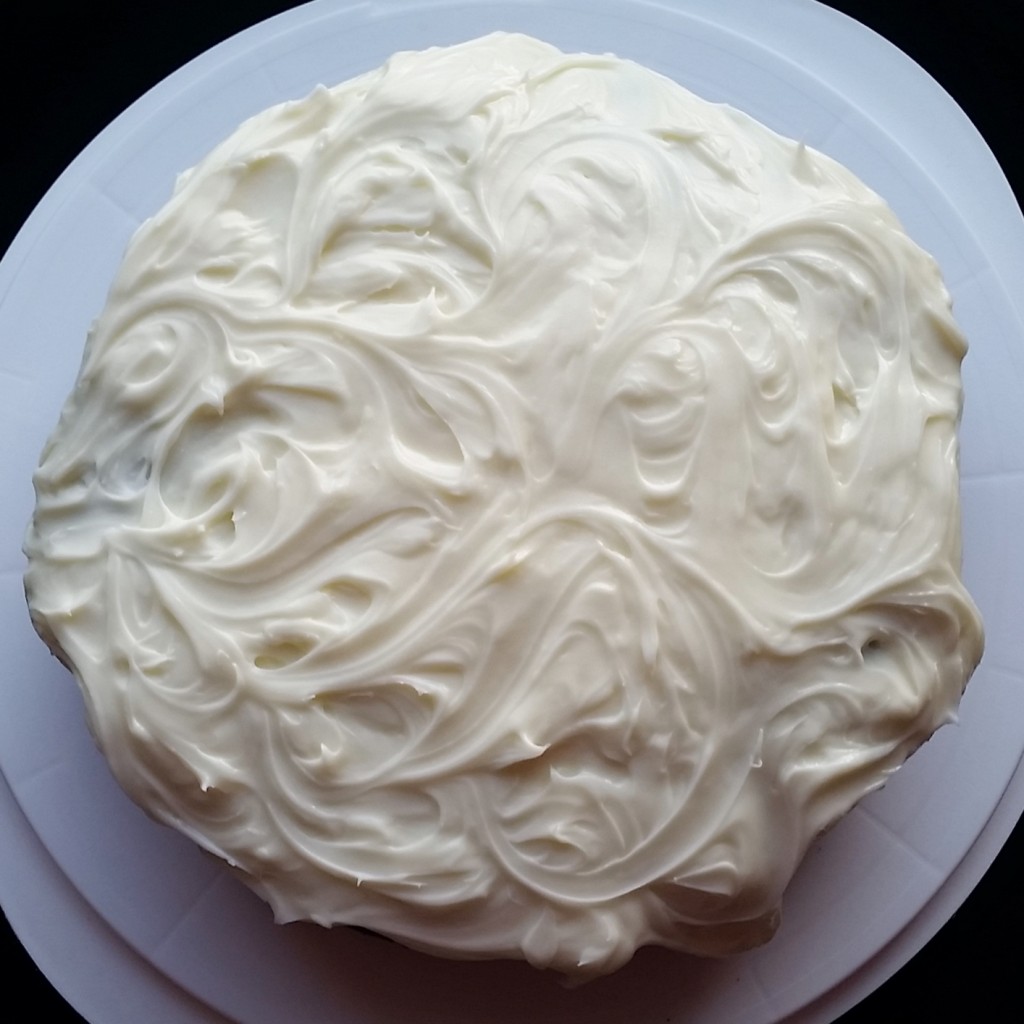 Christmas Dinner for Six
Credit for images on this page: Make It Like a Man! This content was not solicited nor written in exchange for anything.
Keep up with us on Bloglovin'