♣
A bacon wrapped meat roll, essentially, is a meatloaf sheathed in a bacon weave. We've adapted this version to be not only sheathed, but stuffed with Italian sausage and cheese.
♣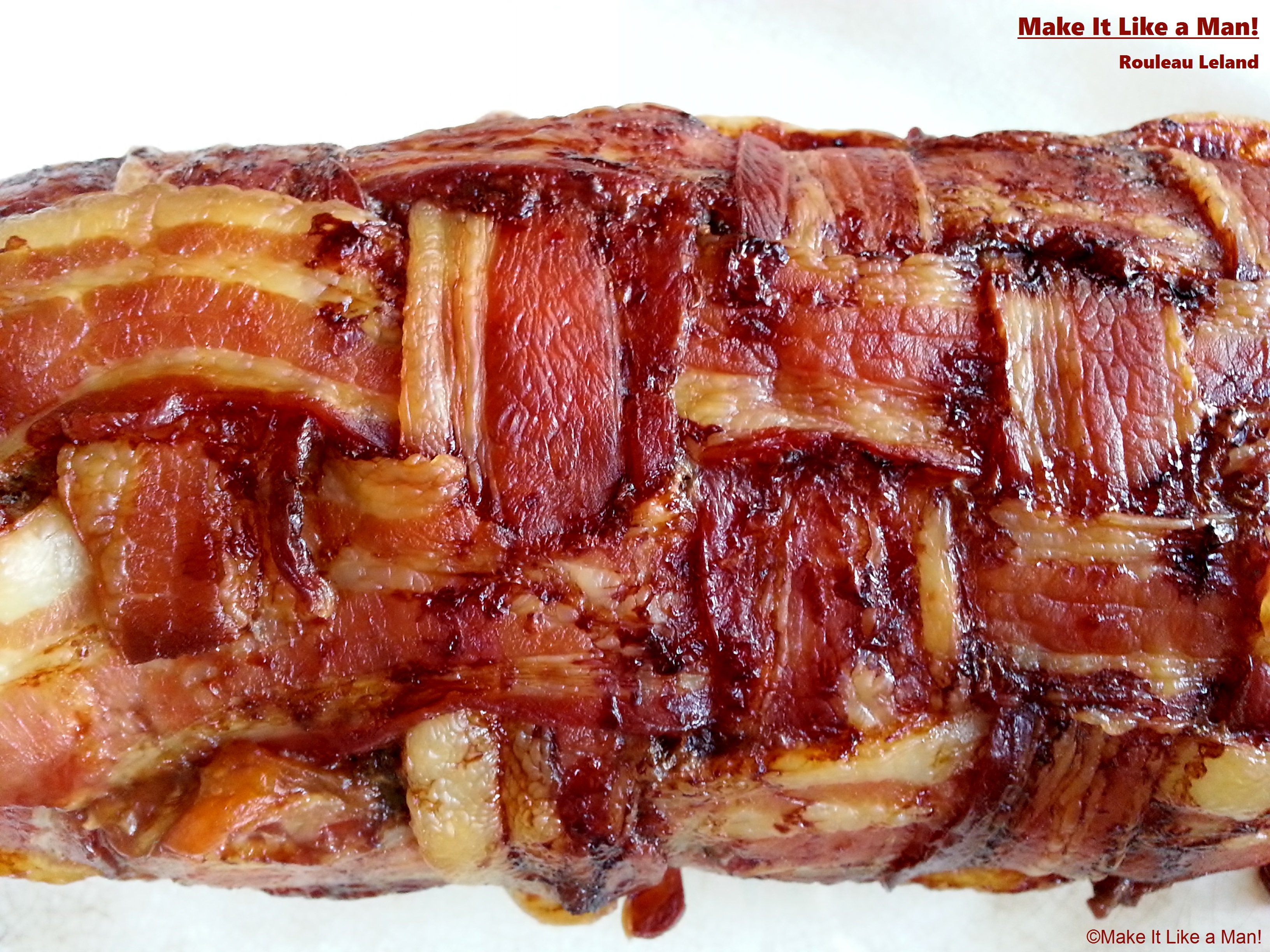 Makes 8 Servings
This is a variation on Rouleau de viande Racine. "Rouleau de viande" simply means 'meat roll' in French. It is absolutely delicious, but the term 'meat roll' sounds so vulgar that miLam feels compelled to use the French equivalent, because, like so many untoward or indecorous-sounding things, if you're introduced to them in French, you think, yeah, I'd try that … and you wind up loving it, even if only in secret. So, what we're trying to say is, to all you "vegans" out there, get some Ozium, because no way Febreeze is going to take the smell of two pounds of bacon out of your kitchen.
How does your bacon wrapped meat roll? Rock it out with Rouleau de viande Leland.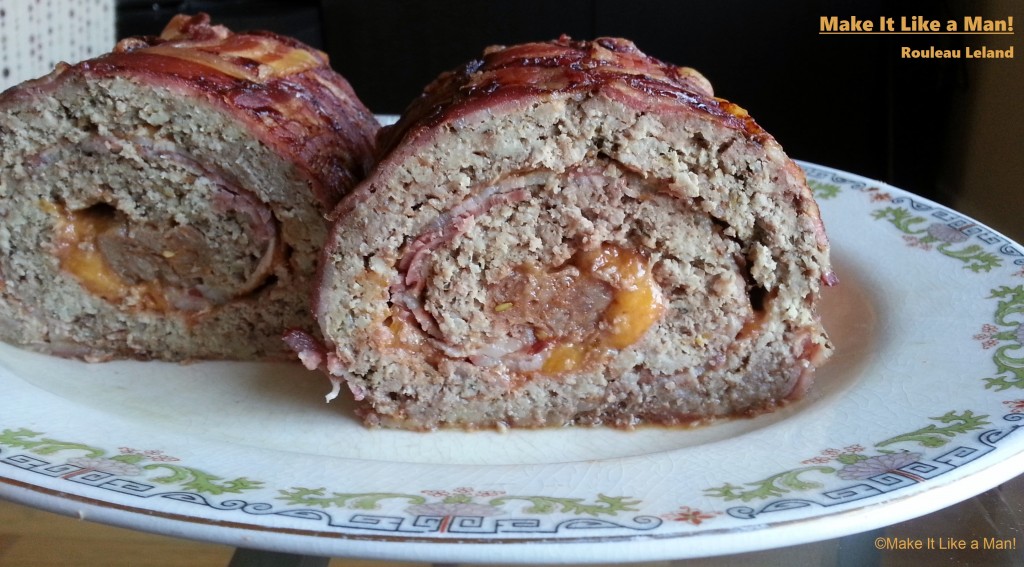 Unlike Racine, which is somewhat exotic, the "Leland" meat roll[1] uses ingredients that are more like a traditional meatloaf. Let's review the process: weave yourself some bacon. Mix up some meatloaf and flatten it over the weave. Sprinkle cheese or whatnot on top, roll, and bake. (For full instructions, see Rouleau de viande Racine.) To make the Leland variation, follow the Racine instructions but substitute these ingredients:
1¼ lbs ground round (85% lean) + 1 lb ground veal instead of the pork
1½ cups mild cheddar instead of both cheeses
2 sticks of hot Italian sausage instead of the jerky. Cut the sausage into ½-inch chunks. Just before you roll the meat, line one of the short ends of the rectangle with these chunks and use that end to start your roll.
Bake it until the interior reaches 170°F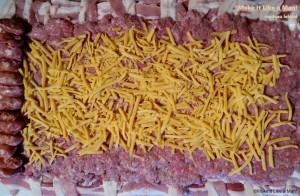 See Also:
You don't need a chef's hat to do a ton of shit with a good weave. MiLam recently stumbled upon a guy masterfully working with a weave wearing nothing but a baseball cap and a Speedo. No matter what doesn't go your way: from pronunciation, to broken cameras … three people might even die … but in the end, you will fall head over heals for anything bacon- weaveded woved weaven fuckit.
Notes:
[1] Leland founded Stanford, whose first student was Herbert Hoover. Hoover invented Meatless Mondays, which make sense only if compensated by a bacon wrapped meat roll later in the week.
Next Up:
Or, maybe:
♠
Credits for all images on this page: hover over image and/or green caption text. Click to jump to source.
♠