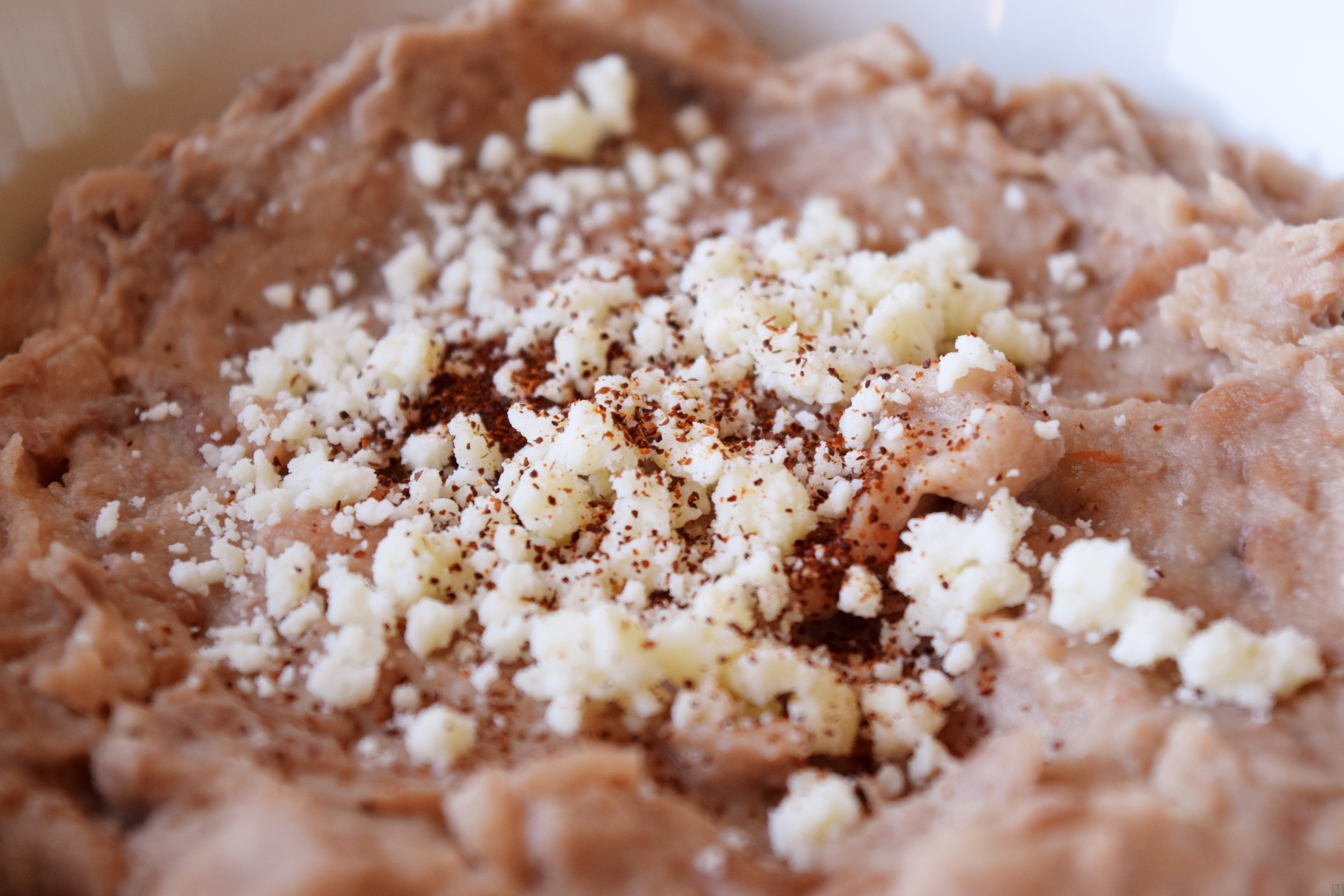 ♣
The only wall I support is by Pink Floyd.
♣
These are really good refried beans. They're super flavorful. I enjoy them as-is, or scooped up with tortilla chips. Of course they're a great side for tacos or burritos, but you can just as easily make really good tacos or burritos out of them. They're good in a torta, but they're also good as a spread for any kind of meat-based sandwich, whether hot or cold, Mexican or not.
Ingredients for 3½ cups of beans, serving about 7 people
1½ cups dried pinto beans
1 cup (4¾ oz.) chopped white onion, divided
1 whole red bell pepper (6 oz.), seeded and stemmed
1 clove fresh garlic, peeled; or 2 cloves roasted garlic
1 tsp. salt
2 Tbs rendered bacon fat
¼ cup crumbled Cotija cheese
¼ tsp chili powder
Zest of ¼ lemon
4 slices cooked (crispy) bacon
2 Tbs. minced cilantro, optional
How To:
In a large pot, combine the beans, all but 1 Tbs of the onion, and the bell pepper, garlic, and salt. Add enough water to cover by 2½ inches. Cover, set over medium heat, bring to a low boil, then reduce to a simmer. Cook until the beans are very soft, approximately 2 hours.
Remove and discard the bell pepper. Drain the beans, reserving

all

the cooking liquid. Measure out 2 cups of the liquid and set the rest aside.
Heat the bacon fat in a large skillet over a medium flame. Add the remaining Tbs of onion and the drained beans. Ladle in the 2 cups of bean-cooking liquid, about ¼ cup at a time, while slowly stirring and smashing the beans with the back of a wooden spoon. Continue this until you've used all 2 cups of the liquid, and the beans are just a bit thinner than desired consistency, approximately 10 minutes. (The beans will continue to thicken as they cool.) Season with salt.
Mix cheese, chili powder, and zest. Garnish beans with cheese mixture, bacon, (and cilantro).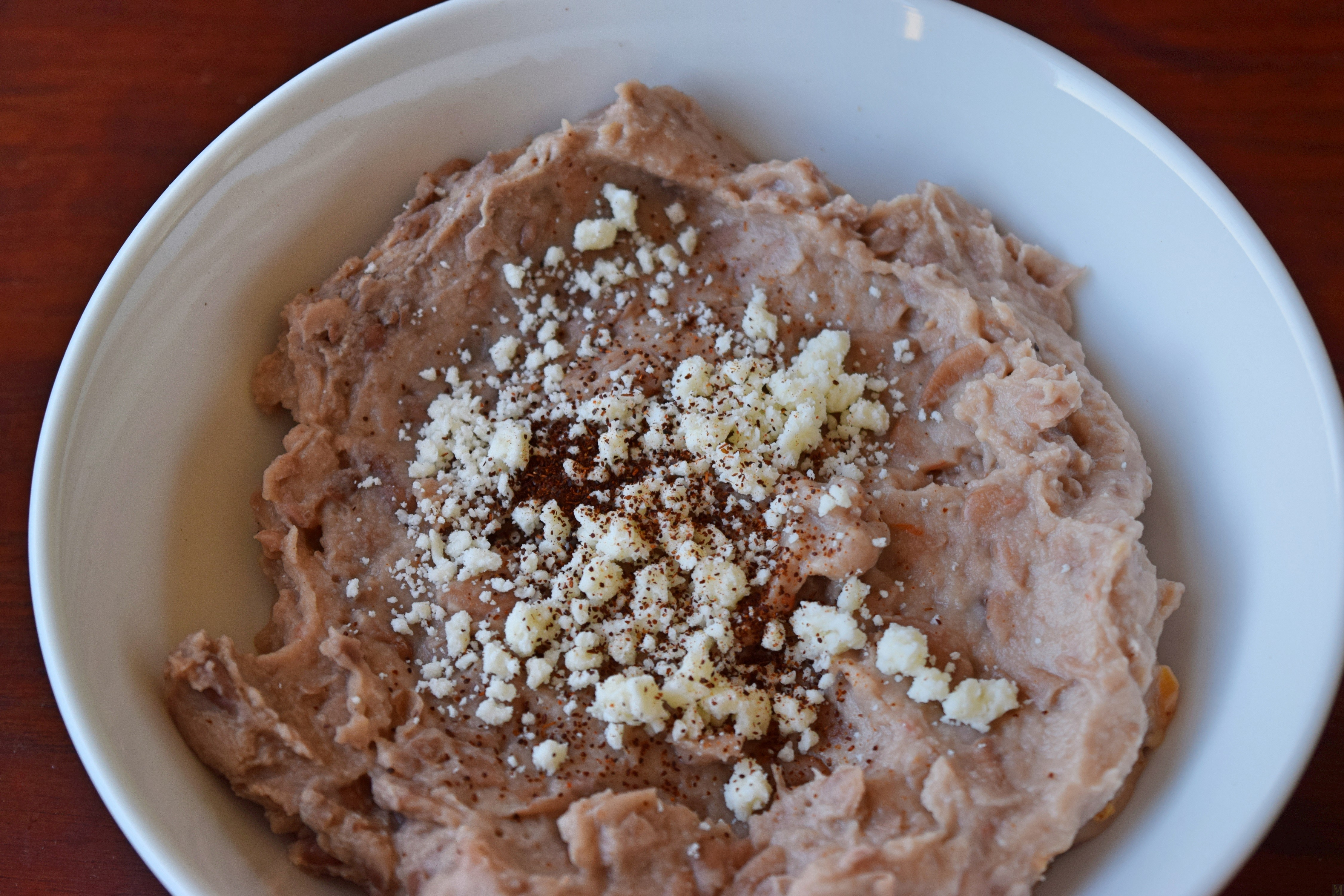 Refried Beans with Cotija Crumble is a mash-up of one from Saveur another from Cacique. They're good at room temperature, great warm. They can be made days in advance and reheated.
Notes:
A medium-sized onion will do the trick.
Don't slice or chop the pepper. Just halve it.
I prefer to cook bacon in the oven. I don't think you get as much rendered fat this way, but what you do get is pure. Bacon is somewhat delicate, and tends to become stretched out as you remove slices from the slab. Carefully work against this. Furthermore, as you lay it in the pan, it tends to stretch, especially the middle. Work against this, too.
The cooking process will produce more than the 2 cups of bean-cooking liquid that you need for Step 3. You'll probably just throw the excess liquid out. However, if you're making the beans in advance, reserve a cup of the liquid to use in case it's necessary when when reheating. It probably won't be necessary, but this gives you some insurance.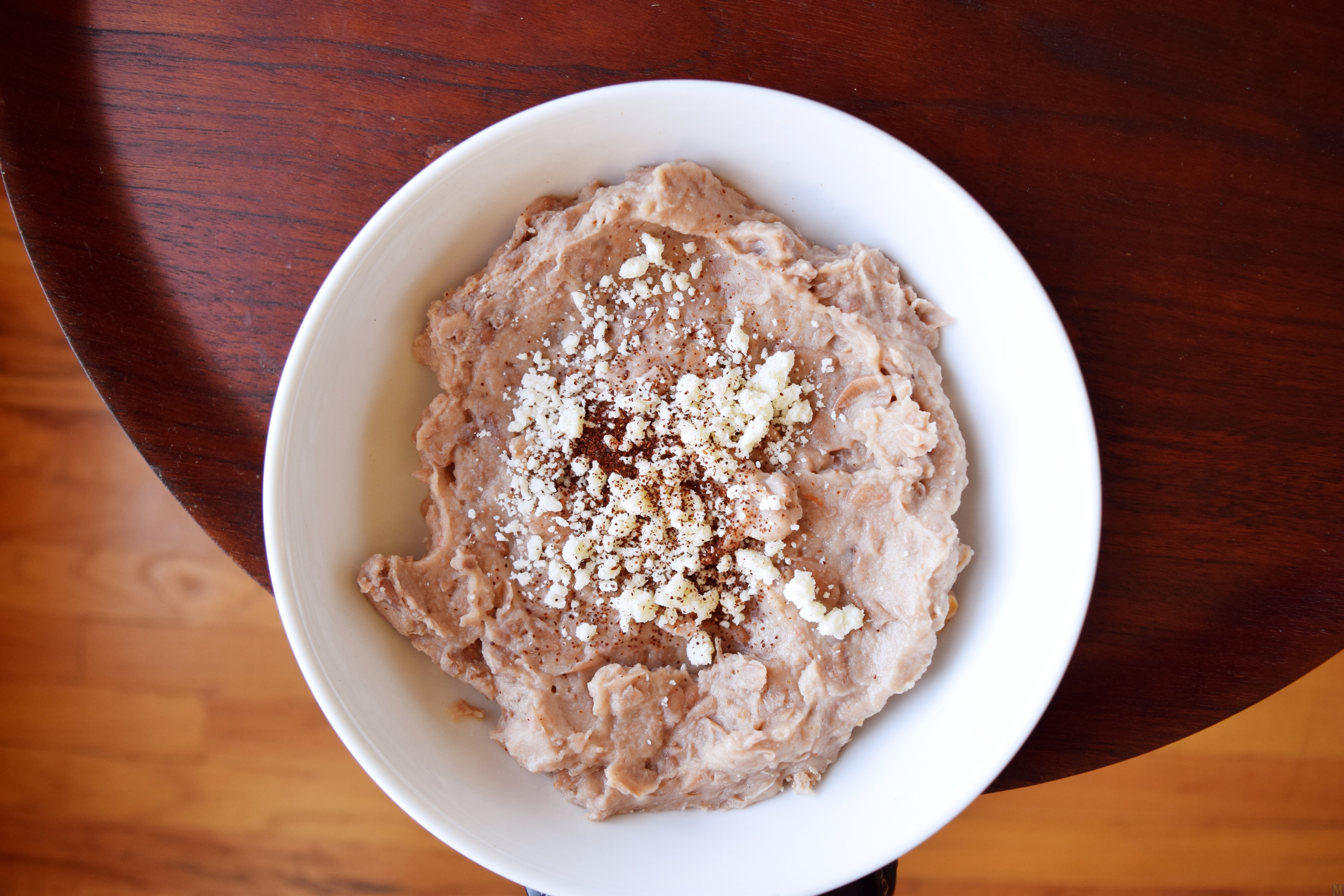 When I was in college one of my housemates took a job in the kitchen of a Mexican restaurant that was the hangout, which instantly conferred rock star status upon her. The restaurant was in the basement of a commercial building, accessed by a long, narrow stairwell. It was dark, and the seating was divided into small "rooms." I was sure that if there were a fire, we'd all die, but the nachos were in fact to die for. Anyway, my housemate hipped all of us to this restaurant's secret recipe for beans, and she swore us to secrecy – so this recipe is not that one. I'm nothing if not loyal. Nonetheless, making beans takes me back to those days. Beans are so cheap, so good for you, and so tasty. They do take a while to cook, but it's mostly unattended.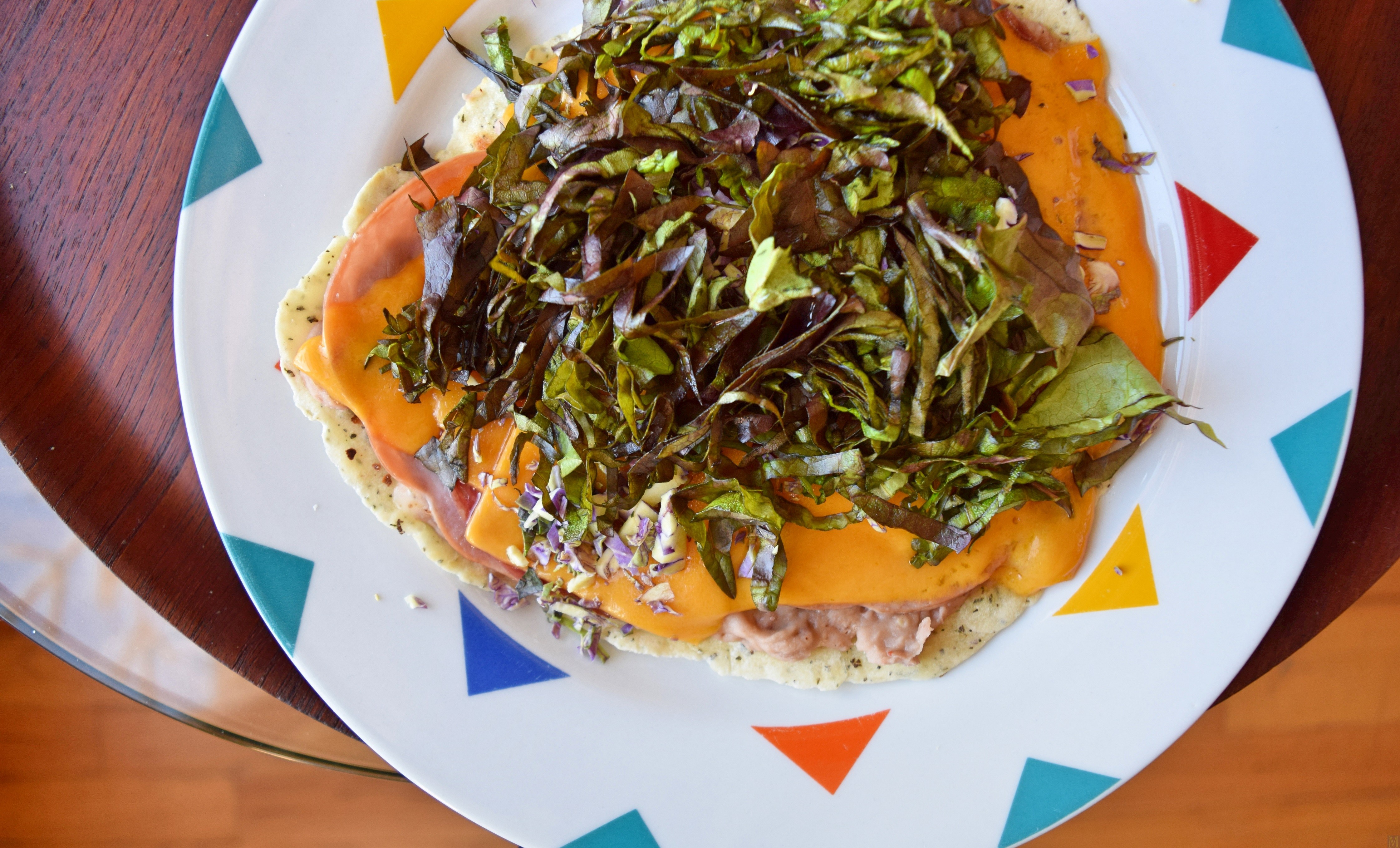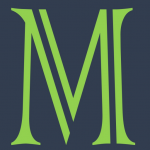 Refried Beans with Cotija Crumble
Refried doesn't mean "fried again." It is apparently a mistaken translation, akin to a false cognate. The Spanish name for this dish is frijoles refritos: frijoles means "beans," fritos means "fried." But the prefix re, which often means "again" in English, is sometimes used instead as an intensifier in Spanish. In that case, it means well-fried, which make a whole lot more sense. Credit for images on this page: Make It Like a Man! This content was not solicited, nor written in exchange for anything.
Keep up with us on Bloglovin'