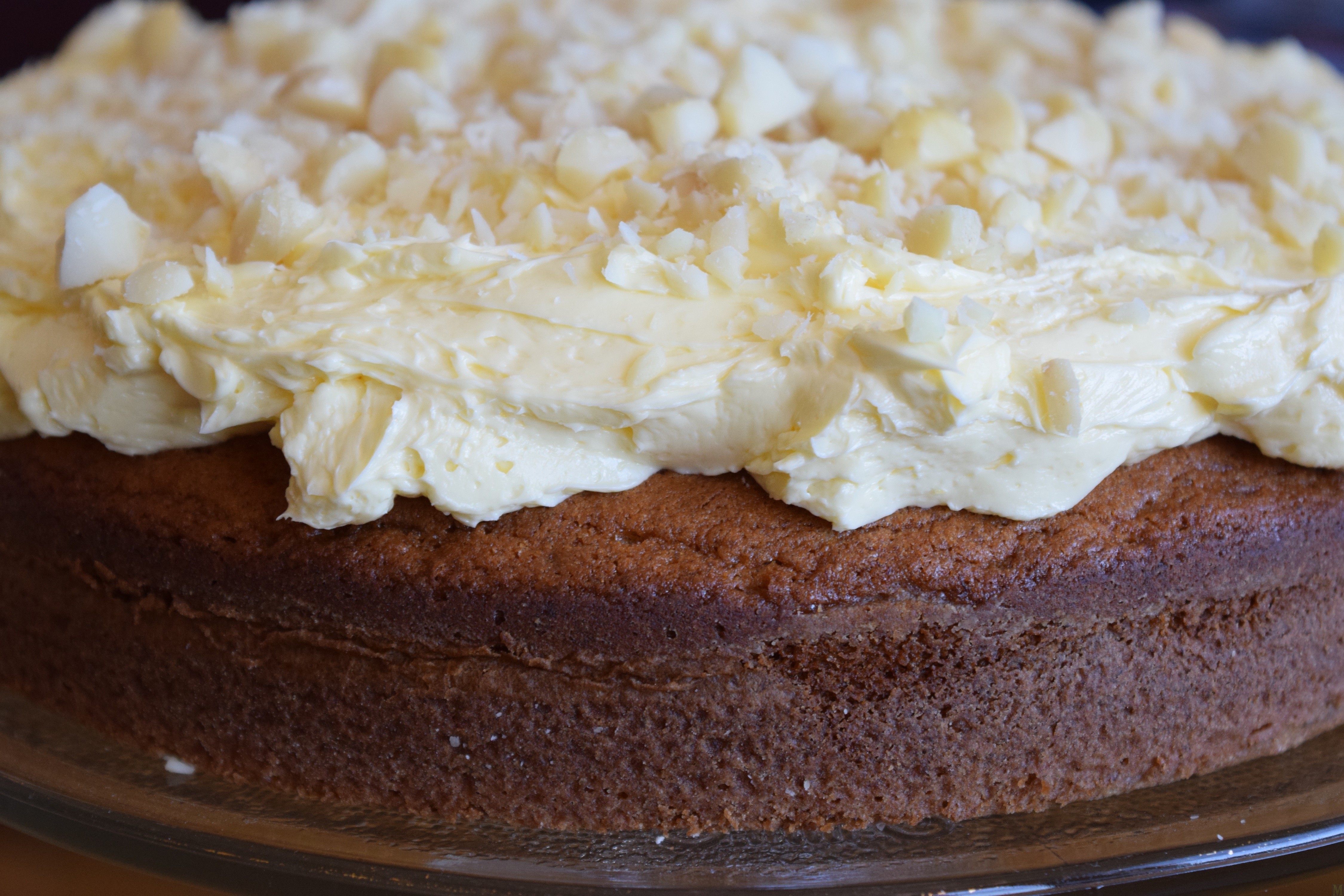 Cake and frosting should resemble partners in a romantic relationship. Each should be lovely and compelling on its own, yet their combination should seem irresistible. That's a tough call for many cakes, but I stand by it. What self-respecting cake aspires to be nothing more than an excuse for frosting? (A cupcake, that's who – which is why I don't especially care for them.) Perhaps the general lack of eligible cakes explains why many of the frostings I have known seem to be such dominatrices. I'm the last person in the world to criticize whatever kind of relationship two consenting pastry items desire, but I know myself well, and what I want is a cake and frosting founded in equality and mutuality.
Given that a cake is sufficiently ready to take on the demands that an intimate bond with frosting requires, texture and flavor are of course important qualities that it seeks in a potential mate. It's when a frosting is too sweet that it becomes, to my mind, "not relationship material." This Classic Lemon Buttercream Frosting hits that mark perfectly. It's sweet, but that's not the first thing that comes to mind when you taste it. Its sweetness is perfectly balanced and your attention isn't drawn to the sugar. Instead, it's drawn first to a pleasant tang and subtle citrus flavor. Next, you notice that it's smooth as silk. Finally, you sense that it is also quite substantial, but not in a way that makes it overpowering.
This French buttercream comes from The Cake Bible ("Classic Lemon"), by Rose Levy Beranbaum. New York: William Morrow, 1988. 234 (228-29). I used it to frost a delicious banana cake from that same cookbook.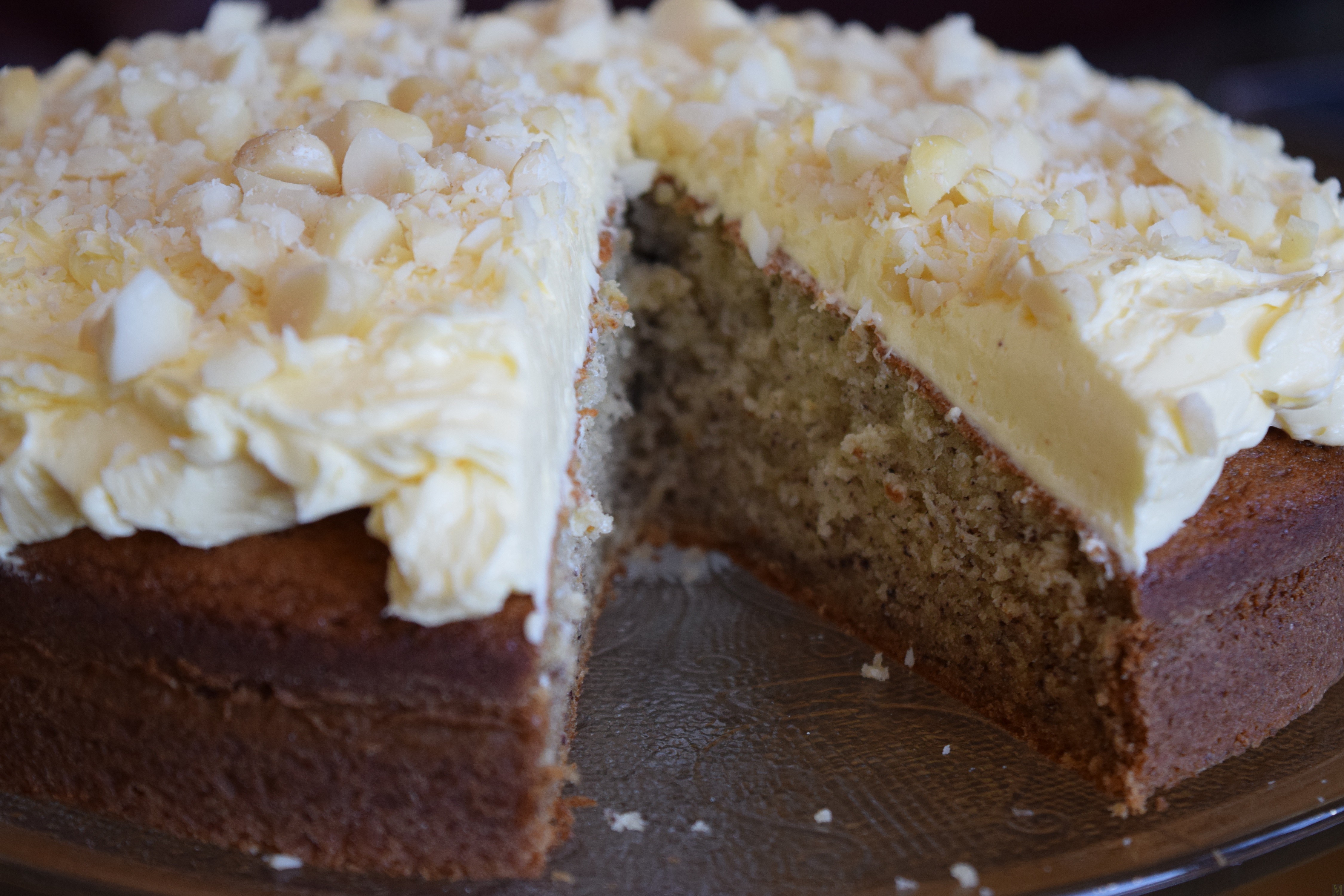 Ingredients (all at room temperature)
4 oz. egg yolks (from 6 large eggs)
7 oz. sugar (1 cup)
2 oz. water (1/4 cup)
2 oz. lemon juice, freshly squeezed (1/4 cup)
1 lb. unsalted butter (2 cups)
1/4 tsp lemon extract
How To:
Lightly oil a measuring cup; set aside. Beat egg yolks on speed 6 (of 10) until pale. Meanwhile, stir sugar, water, and juice in a (maybe nonstick) pot over a high flame until sugar is dissolved. Bring to a boil, no longer stirring, and let boil until it reaches the soft ball stage (238ºF). Immediately pour into prepared measuring cup. With the mixer off, pour a small amount of the liquid over the yolks, then immediately beat for 5 seconds. In a similar way, add a larger amount of the liquid. Continuing in the same manner, add the remaining liquid. Beat until the mixture is cool, interrupting once to add any remaining liquid you can scrape from the measuring cup with a spatula.
Beat in the butter, a half-stick at a time, beating until completely smooth. Along with the last half-stick, add the extract.
Notes: 1) For long-term storage, refrigerate. Allow to come to room temperature before using or serving. 2) Buttercreams are sensitive to temperature, and if you beat one when it is either too hot or too cold, it will either turn to soup, or it will break. Should either of these things happen, check this out. This also has ramifications for frosting a cake with a refrigerated buttercream. It won't spread right if it's too cold. 3) However, if you let a (slice of) frosted cake come to room temperature, the buttercream will be just as perfect as it was when you frosted the cake. 4) If you swap out as much as half of the (granulated) sugar with demerara, you'll get a flavor nearly identical to the original, but a color that is a bit deeper yellow. 5) I think you could easily get by with less butter.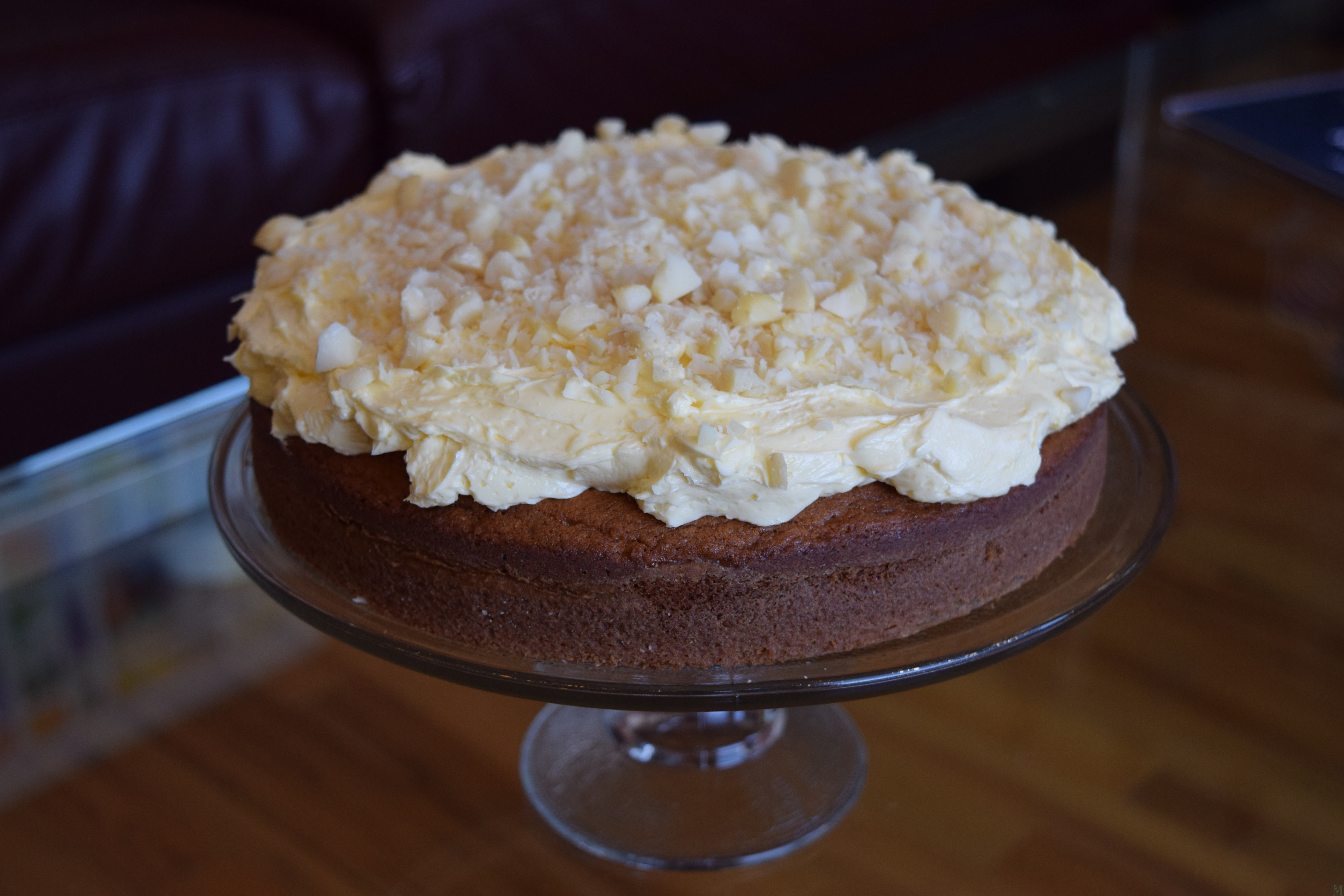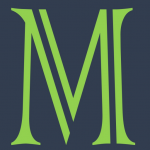 Classic Lemon Buttercream Frosting
Credit for images on this page: Make It Like a Man! This content was not solicited by The Cake Bible, or The (actual) Bible, or anyone else, nor was it written in exchange for anything.
Keep up with us on Bloglovin'