♣
You may remember my foray into shrubbery. Today I brrring you … another shrubbery! And it is a good shrubbery.
♣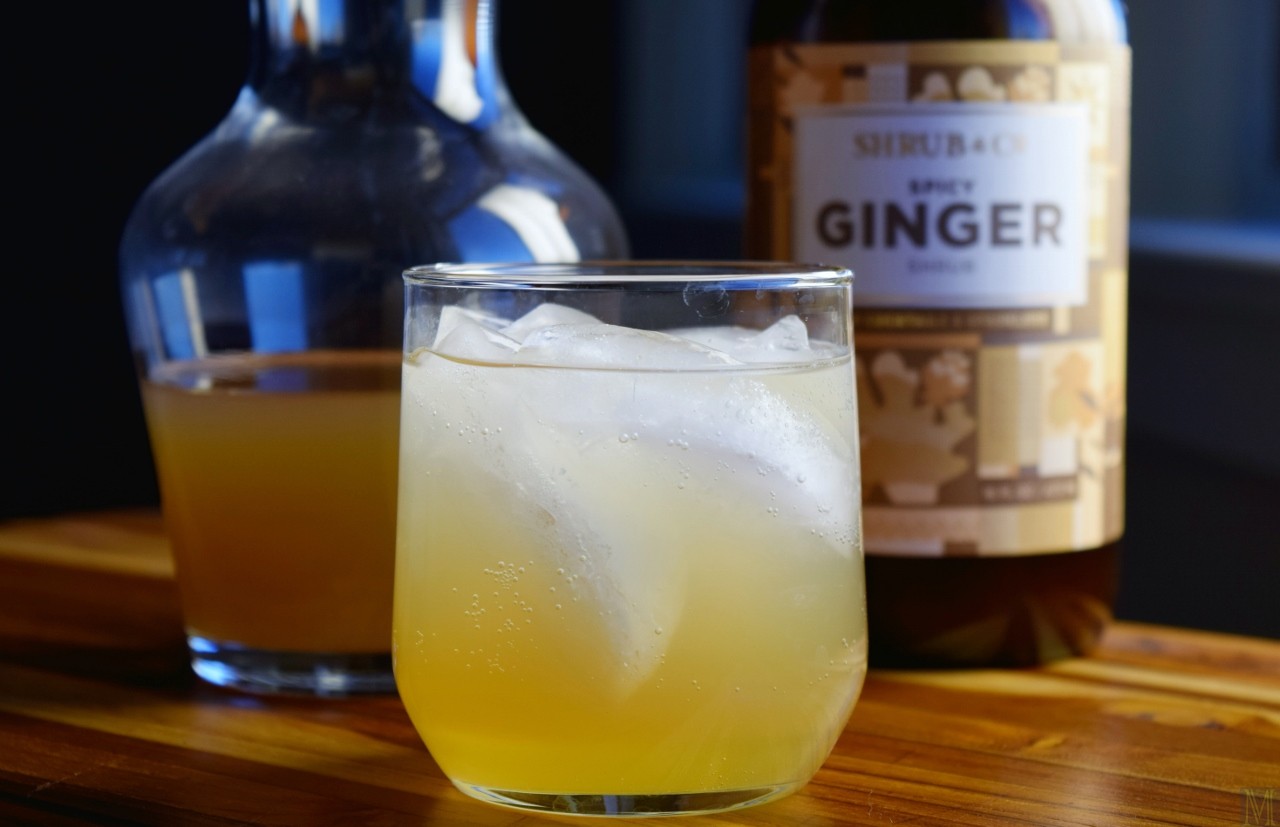 Jamie Dornan buzzed his head and grew a hideous beard, Westworld won't be back until 2018 … and good Lord, Betsy DeVos. A guy needs a drink more than ever in these dark and stormy times. So I invented this. A bright and sunny ginger shrub cocktail. You might recognize the ingredient list; this is a variation on a Dark and Stormy. But it's a complete turnabout in terms of taste. It's sparkling, biting, and spicy. Its ingredients meld into something unexpected, something refreshing and not especially sweet. It's bright, clean, and goes down easy.
What you need to make 1 cocktail (although the way things are headed, you're not going to be making just one)
½ oz. fresh lime juice
½ oz. ginger shrub
1 oz. spiced rum
2-3 oz. ginger beer
Fresh lime slice or wedge, for garnish, optional
How to do it:
Pour juice, shrub, and rum into a cocktail shaker and shake, in a moderate three quarter time, while singing one full stanza of "A Bicycle Built for Two." Pour into an ice-filled rocks glass. Add ginger beer; stir gently for exactly two rotations. (Garnish.) Serve.
Notes:
The spicier the ginger beer, the better.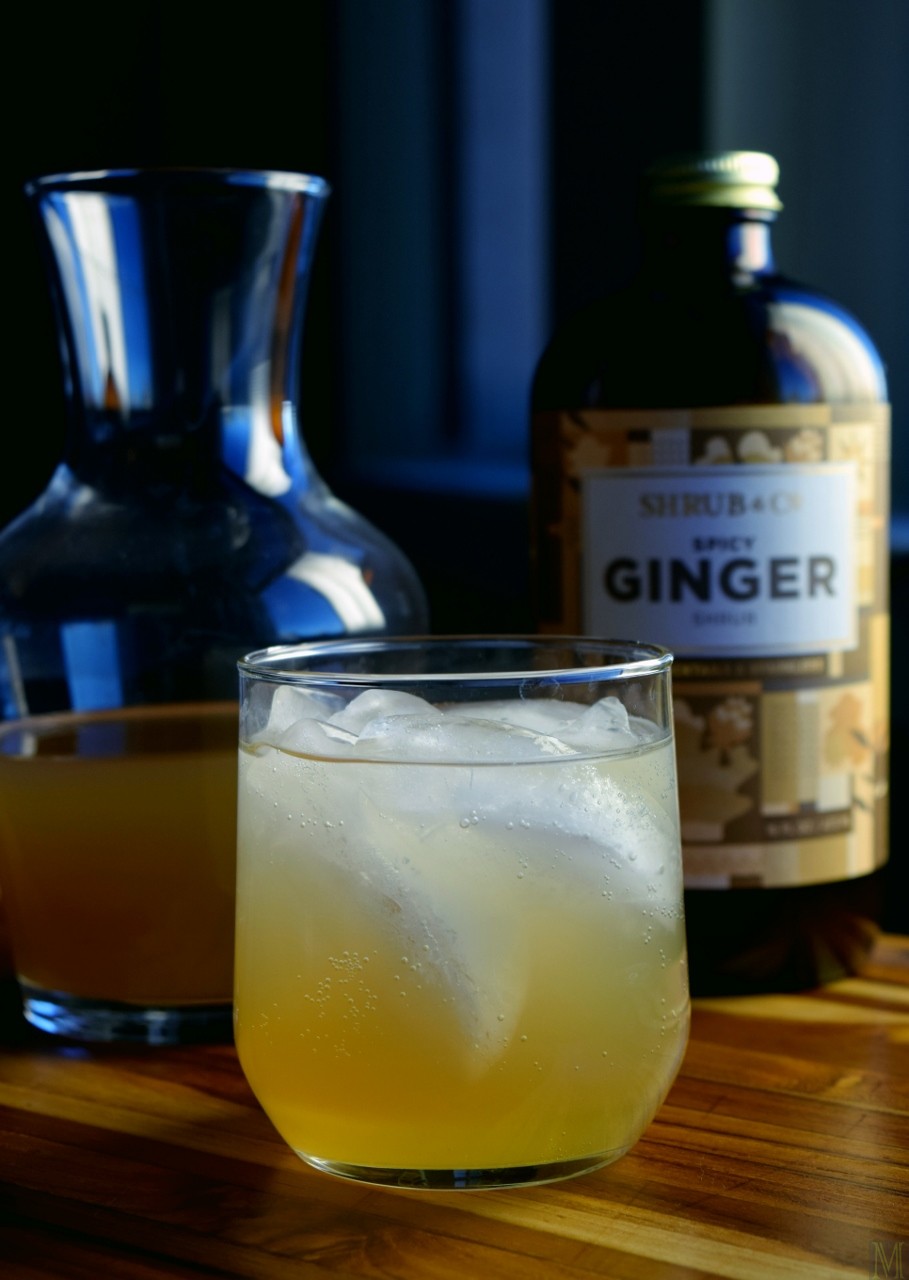 My real-life party test clearly indicates that everyone will want at least two of them. Actually, they'll admit to wanting a second, but they'll really want a third. And I'll want a fourth. (It was my party, and I wasn't driving anywhere afterward.)
If you're really adventurous, make your own ginger ale and use it instead of the ginger beer. I like to do this when I have leftover ginger. It's easy to do while multitasking other things.
7 oz. sugar (1 cup)
8 oz. water (1 cup)
1 oz. minced ginger (ca. ¼-cup)
2 tsp ginger powder
Bring the sugar, water, and ginger to a boil. Let simmer for 15 minutes. Allow to cool. Strain through a fine-mesh sieve, but do not remove what's left in the sieve from the sieve. Return the strained liquid to the pot, add the powder, and bring to a boil. Allow to boil, stirring constantly, for 1 minute, stopping short if the syrup appears to be about to boil over. Pour the liquid through the sieve once again. The contents of the sieve will help clear some of the remnants of the powder from the liquid. You'll wind up with a deeply golden, opaque syrup that will need to be stirred before each use. To make ginger ale, use 1 part syrup to 3 parts sparkling water. (Adjust proportions, to taste.)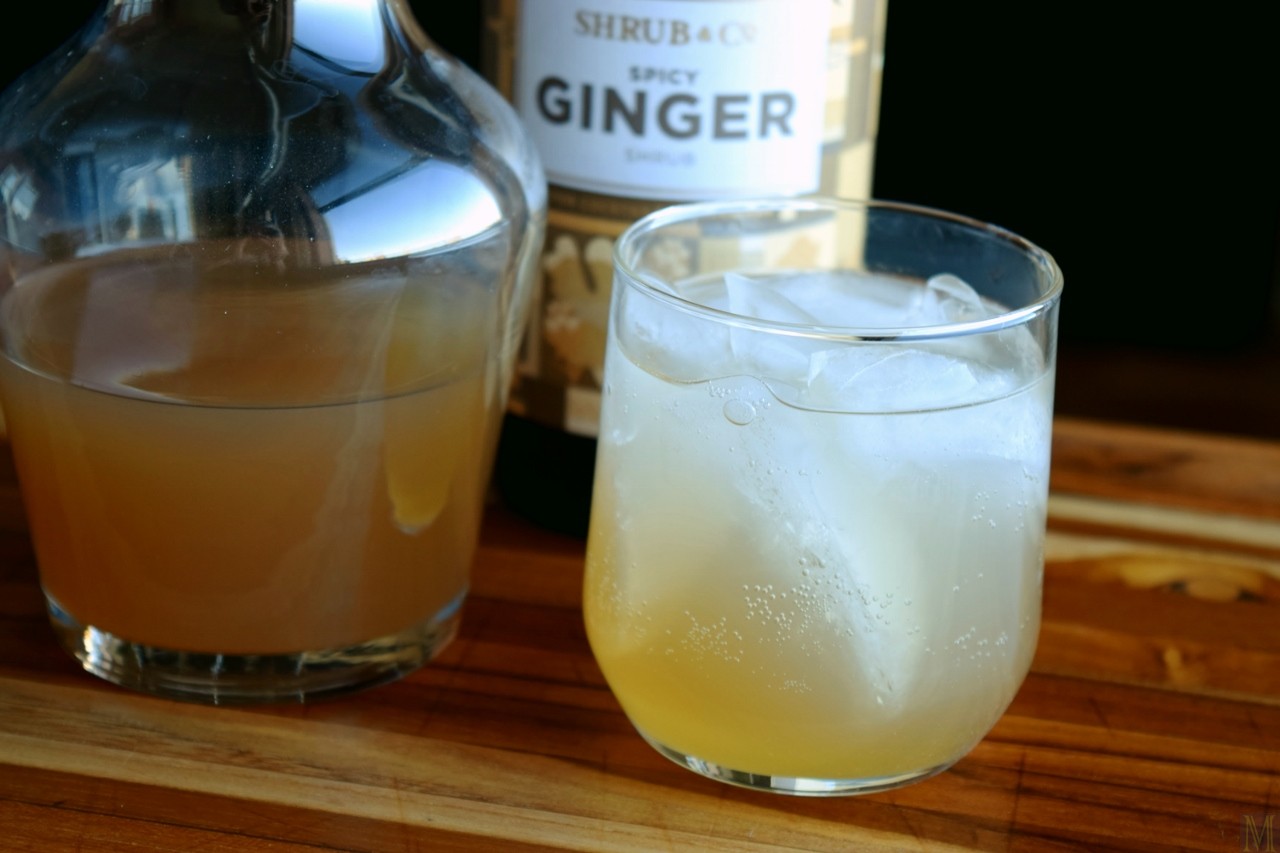 A Bright and Sunny Ginger Shrub Cocktail
Credit for images on this page: Make It Like a Man! Clicking on images will enlarge them. This content was not solicited, nor written in exchange for anything. In doing research for this recipe, I consulted Kitchen Riffs and stumbled onto a recipe from Use Real Butter – yeah Use Real Butter = both of which I found to be helpful.
Keep up with us on Bloglovin'