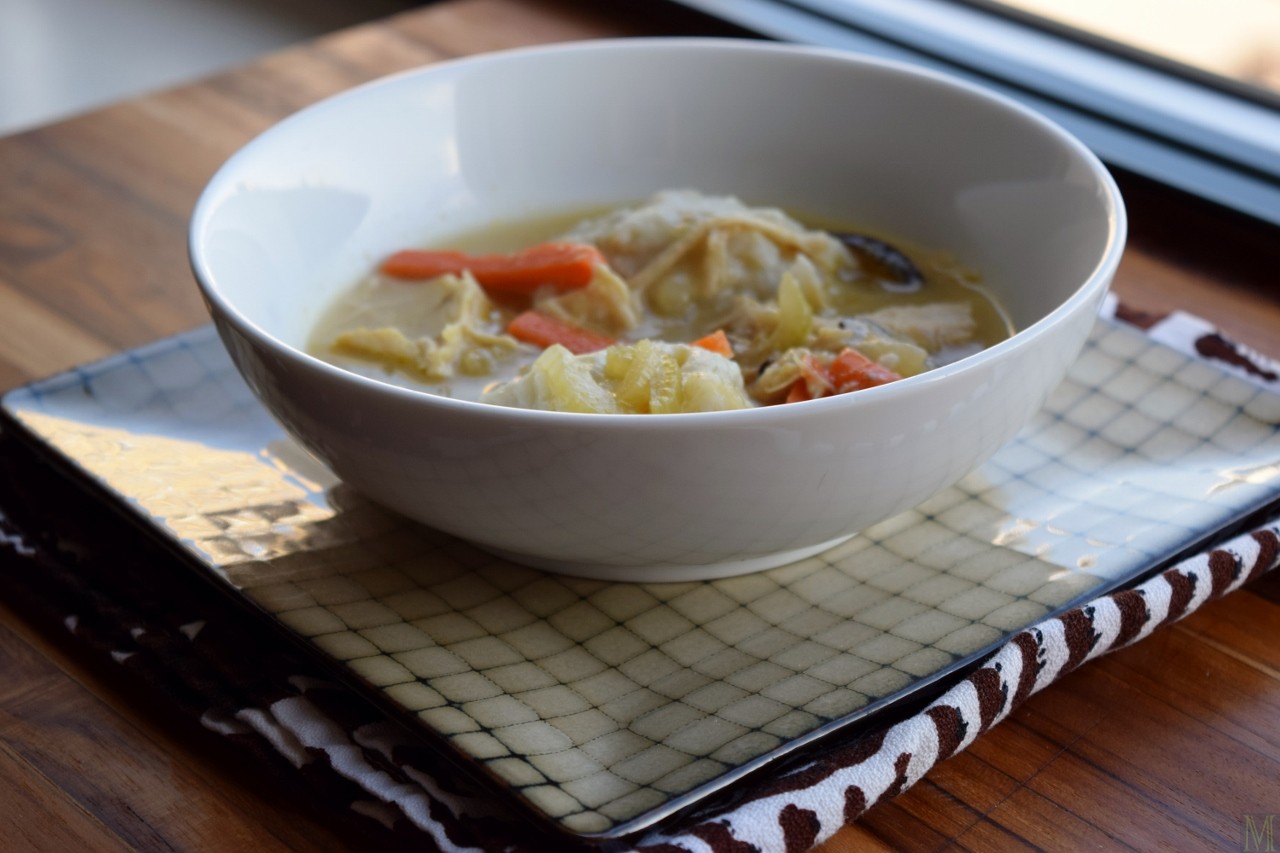 These Polish dumplings are a type of kopytka, meaning that they're made from potatoes and flour, and have the consistency of gnocci. Not fancy, they're the very definition of homey comfort food. Many Poles make their dumplings with "mashed" (more accurately: boiled and riced) potatoes, but the recipe I'm presenting here uses grated, raw potatoes.
What you need to serve 8:
FOR THE SOUP
Follow your favorite recipe. Here's mine.
FOR THE POLISH DUMPLINGS
1 large, raw potato (peeled and grated)
1 cup AP flour, more if needed
½ cup whole milk, more if needed
Salt & pepper, to taste
How to make Polish dumplings:
Mix all ingredients. The mixture should be a very wet, thick, sticky paste that you can easily mound on a spoon. Add more flour or milk, as necessary, to achieve this texture. Scoop by heaping spoonfuls into simmering broth. (See note B, below.) Continue to simmer until dumplings are cooked through, 5-20 minutes, depending on size (see note).
Notes:
Because they are so hearty, you may want to make them small – heaping half-teaspoons, for instance. On the other hand, my Grandma used to make them using a large soup spoon, and they'd come out about the size of a poached egg. The diner would break them apart as they ate their soup. This is merely a matter of preference. Note that cooking time will vary, depending on size.
Kopytka are often enriched with egg.
I simmer these dumplings in chicken broth. I start with my go-to chicken soup recipe. When I get to the point that the soup is more-or-less done, I remove all the solid ingredients with a slotted spoon, cook the dumplings, remove the cooked dumplings, and add back in the soup solids.
I typically keep the cooked dumplings separate from the soup. To serve, I place the desired number of dumplings into a bowl, and ladle the soup over them.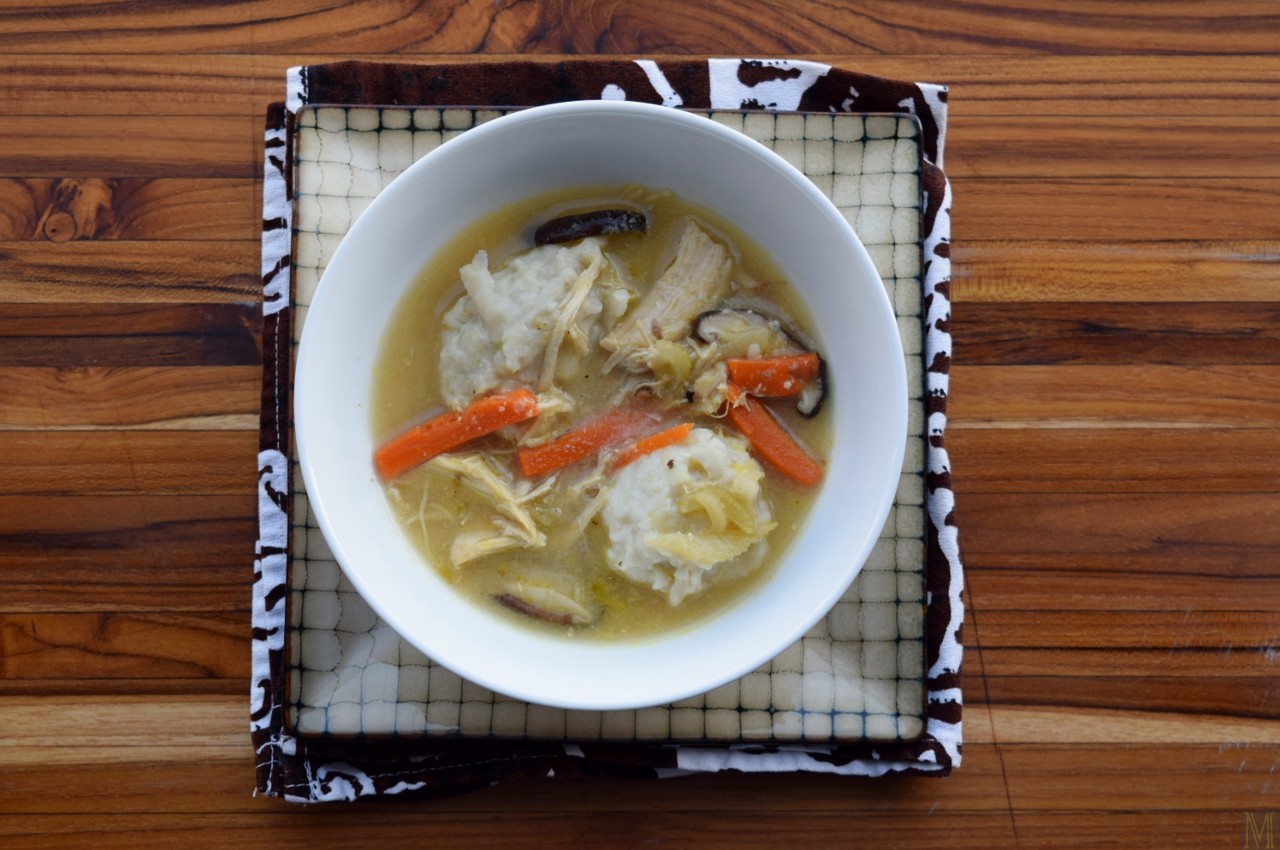 Soup, by the way, is a great way to maximize your holiday leftovers.
At Thanksgiving or Christmas – or any other time you might cook a turkey – boil the carcass. If you don't have the energy to do it the same day as your feast, store it in the fridge and boil it later. (Use a cleaver to hack it into chunks. Not only is this fun, but it makes the carcass easy to store and it exposes more of the bones' flavor to the water.)
There are proper ways to make a stock. If you can, do this. If you can't, though, simmer or even boil the carcass all by itself in water. This the wrong way to make a stock, I know; but it's less wrong than throwing out the carcass, IMHO. Strain it, let it cool, and place it in the fridge. The next day, easily skim off the congealed fat. Use this simple broth (right away, or freeze it and use it months later) in place of water to reconstitute a store-bought stock reduction, or bouillon. It will be cloudy – let's agree to call it "rustic" – but full bodied and flavory.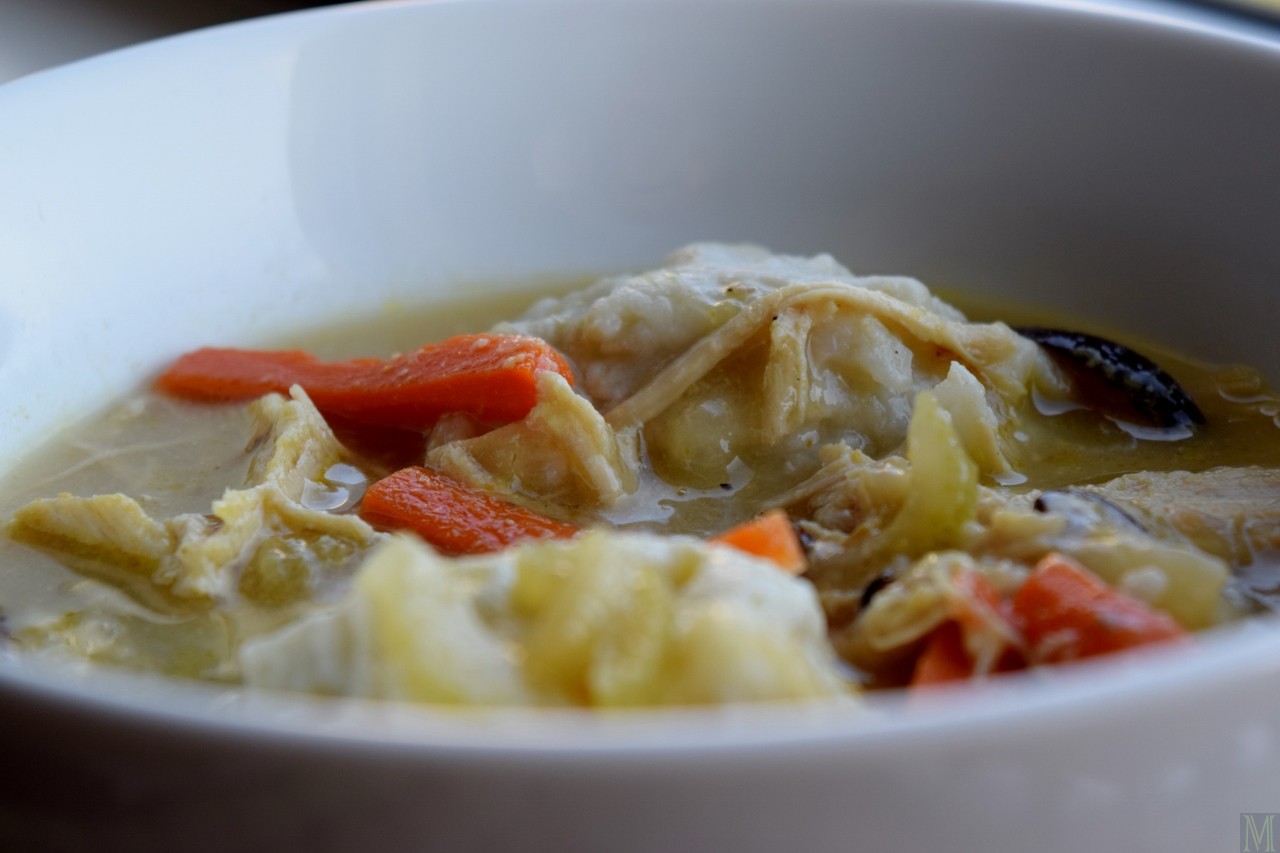 Chicken Soup with Polish Dumplings
This content was not solicited, sponsored, or written in exchange for anything. In researching this post, I found Just a Pinch to be helpful.
Keep up with us on Bloglovin'