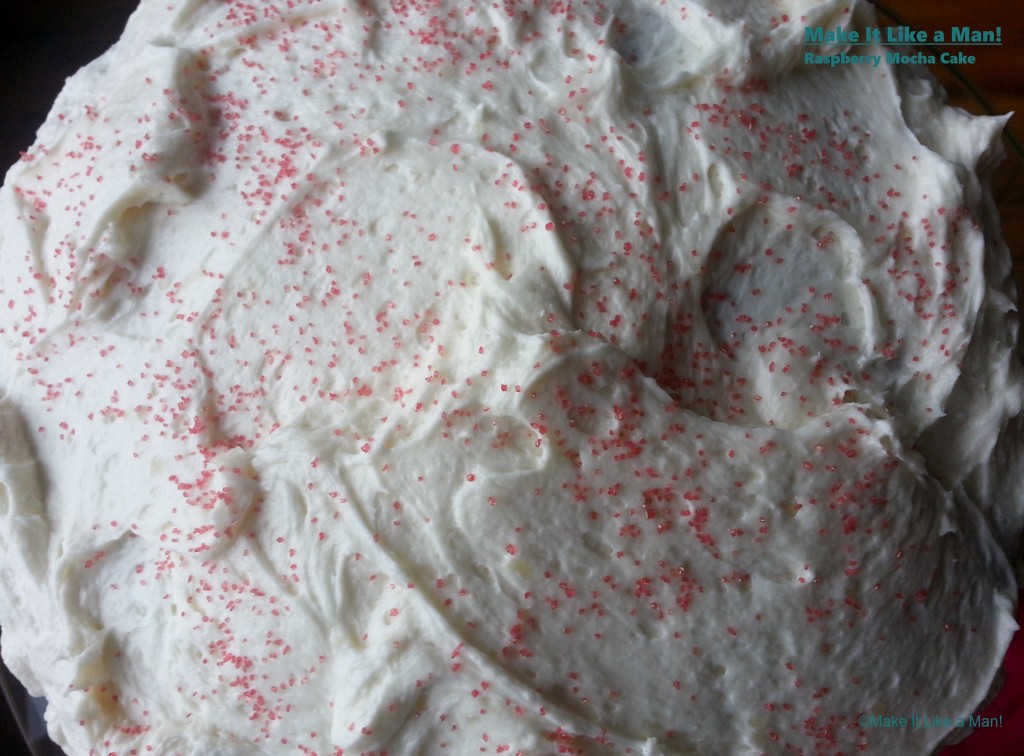 ♣
Whipped White Vanilla Buttercream Frosting
Makes enough to frost a double-layer 8″ cake
♣
You don't often see words like "whipped," "white," and "vanilla" in such close proximity … but that's simply because you hang out with the wrong crowd.
This is my favorite frosting. It has all the pro's of a buttercream, with none of the con's. Fluffy, creamy, flavorful, buttery, not heavy, not cloying, not too sweet, won't overpower your cake. The trick is to start with something similar to a béchamel. It's so easy, it's practically fool-proof … but of course, don't tell any of your friends. Let them think you're just better than they are. Find the original recipe for "The Best Whipped Frosting" here.
I like to dick with shit like this, so here's my slightly modified version, plus some notes to help you be both vanilla and amazing at the same time:
Ingredients:
1 cup milk (skim works)
5 tablespoons all-purpose flour
4 teaspoons vanilla extract
1 cup butter, at room temperature
1¼ cups granulated sugar (not powdered sugar)
Directions:
I can't improve on the original directions, although I can elaborate on them. So check it. I'll sum it up: cook the flour and milk for seven minutes, cool, whip butter and sugar, whip everything else.
How to Achieve Success:
Take risks, be disciplined, and be proud of who you are or change until you can be.
With specific regard to this frosting, however, you can jump start your success by taking out the butter right off the bat and allowing it to soften while you work.
The texture of this frosting can be controlled mainly be the milk-and-flour mixture, leaving you free to adjust the sugar to your liking. You can get by with as little as ⅔-cup. Be brave.
Experiment with infusing the milk with natural flavors, such as fresh mint or citrus peel. Or, you can melt 1½ cups of white chocolate chips into the milk-and-flour mixture as soon as you take it off heat.
If you're after a stiffer texture, get some masculine hobbies, or try bread flour.
You need to beat the sugar into the butter long enough to allow the sugar to dissolve. Get physical. Or use your KitchenAid if your arms are too worn out from all those preacher curls. This frosting should not feel grainy in your mouth (or anywhere else).
If you fear that white vanilla frosting will fuck with your manly mojo, see this:
and this:
♠
Creds for all images on this page: hover over image AND/OR over green captions to see image source. Click to jump to the source.
♠