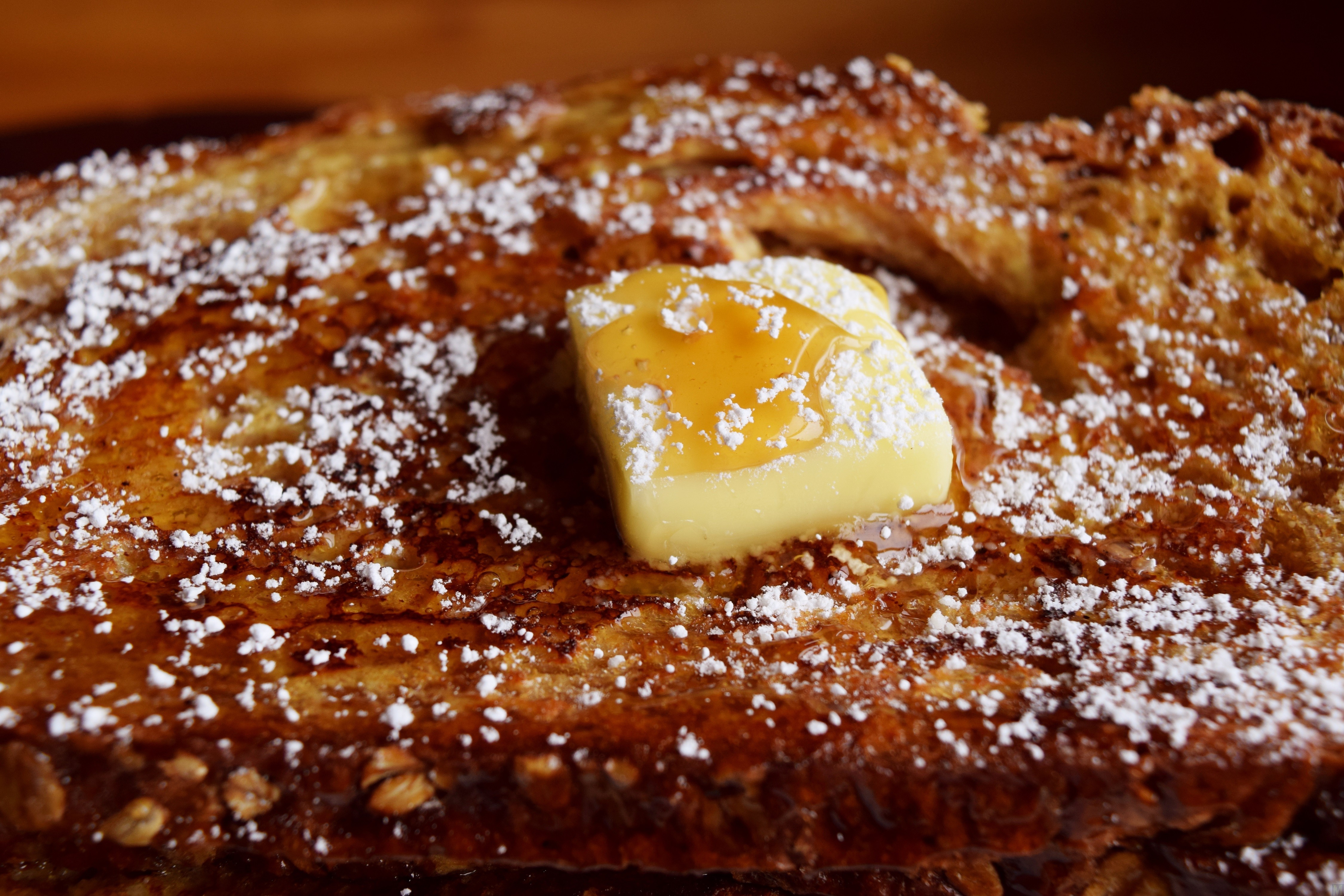 Jump to the French Toast recipe
Is your fridge so crammed with food that you're aware only of the stuff you can immediately see when you open the door? You have a vague recollection of the items that might be just behind the ones in front, but you honestly have no idea whatsoever of what might be all the way in the back? Man, I hate that. I fight against it constantly. And the minute I feel like I'm winning that battle, I open the pantry and realize I have no clue what might be lurking there, either. Using up stuff is a juggling act that must be mastered by everyone who cooks at home.
I've been on this thing where I take sandwiches to work everyday, made out of whatever I can extract from my refrigerator (which I have strategically loaded with obvious things like meat and cheese, but which often contains all sorts of sandwich-weird things, like whole, roasted carrots). This week, it wasn't the stuff in the fridge that needed to be thought about creatively, it was the bread. I had a loaf of artisan wheat bread that had gotten too dried out to make sandwiches out of. It didn't make good toast, and so I didn't think it'd make good croutons. I wasn't in the mood for a bread pudding, either. I haven't made French toast in half a year, and I had an idea that I could make sandwiches with any French toast that might wind up being leftover – which is quite dazzling… using the leftovers from something made with leftovers!
Anyone can dip bread into a scrambled egg mixture, but not everyone can make a custardy French toast that is simultaneously homey and sophisticated. There is something to be said for making French toast on a whim from whatever you happen to have on-hand, but if you have time to pick up a few extra items – or have a fabulously-stocked pantry – the you can still produce a classic French toast, but make it spectacular.
6 large eggs
1½ cups milk
Juice of 1 medium orange (about ¼ cup)
1 Tbs sugar (plus more for sprinkling, optionally)
Zest of 2 lemons (about 1 Tbs)
½ tsp ground cinnamon
Pinch of freshly grated nutmeg
Pinch of salt
2 Tbs pure vanilla extract
2 Tbs cognac (optional)
6 slices bread (see notes)
Unsalted butter, for frying
Vegetable oil, for frying
Syrup and/or some other garnish
How To:
Whisk eggs, milk, juice, sugar, zest, cinnamon, nutmeg, salt, vanilla, and cognac; set aside.
Place bread in a shallow baking dish large enough to hold a few slices in a single layer. Ladle egg mixture over bread; soak several minutes. Turn slices over; soak until soaked through.
Heat butter and oil in a skillet over a medium flame. Fry the bread slices until golden brown, 2 to 3 minutes. (Sprinkle lightly with sugar.) Flip, and fry 2 to 3 minutes longer. Transfer to wire rack; place in warm oven while cooking remaining bread.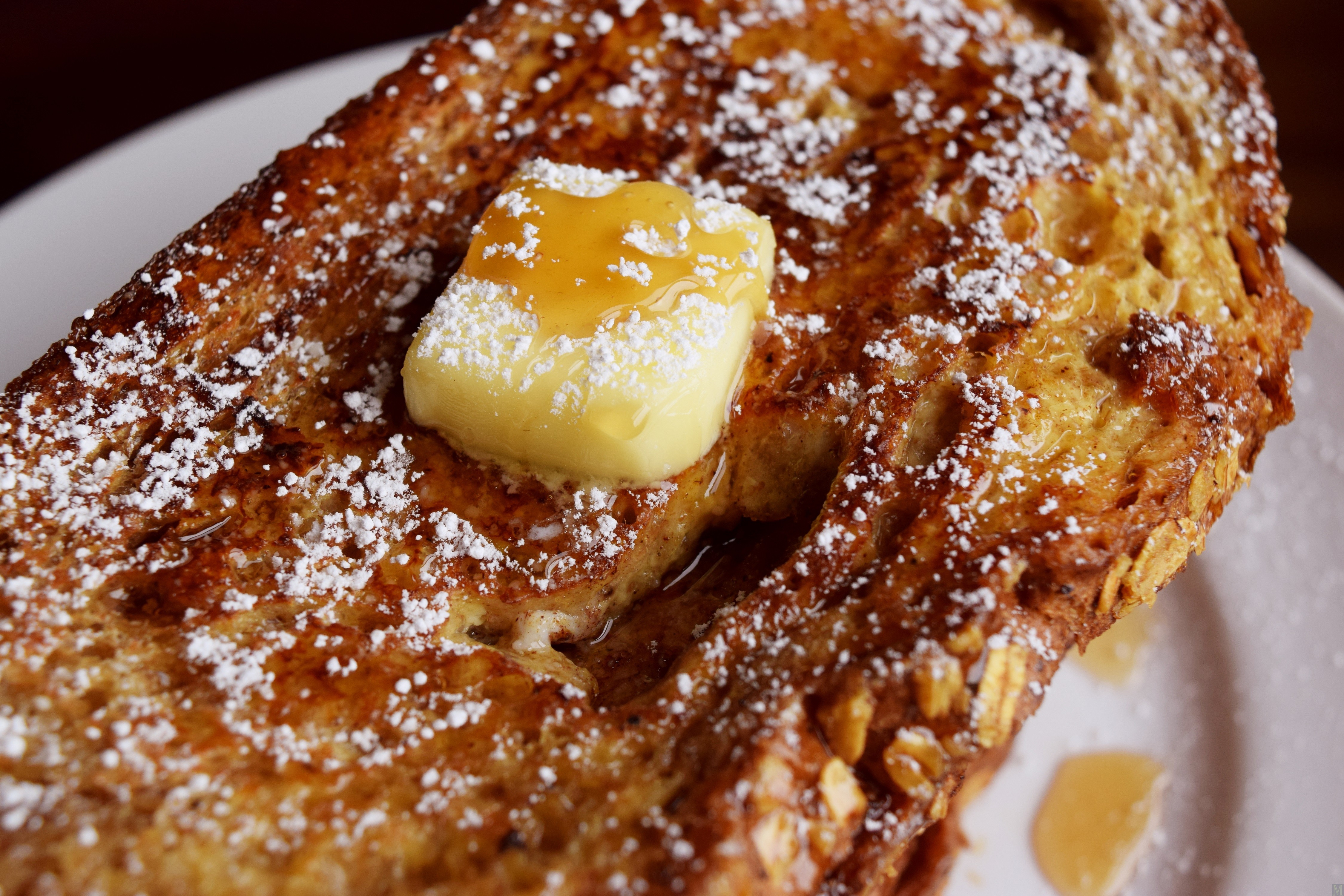 Notes:
This works best with bread that's past its prime … bread that's become too dry to make a sandwich out of … stale, lifeless bread. (However, if the bread has developed an off taste or has any sign of mold, you should toss it.) Dry bread will hold up better to the custard you're going to soak it in. If your bread is unsliced, consider slicing it up to an inch thick. Thicker slices will also hold up better.
How long to soak? Depends on the density of your loaf, how dry it is, and how thick the slices are. There is a certain style of French toast (I'm looking at you, Mom) that results in bread that is merely coated with egg. This recipe, however, calls for the bread to be soaked through, and that takes time. Feel free to add the liquid a little at a time and turn the slices over frequently, adding more as you dare. This will give you more control. You'll easily sense when the bread is fully saturated; it will become delicate and difficult to lift without tearing. (Lift slices with a pancake flipper in that case.)
Wonder How To has some helpful French toast ideas, curated from some notable sites.
If you're setting out to make French toast, rather than trying to use up old bread, you might want to consider the type of bread to use. You can find discussions of that all over the internet, but it seems like brioche and challah come up all the time. I loved this wheat bread version. The wheat balanced out the sweetness of the syrup especially well. I could imagine it might not be sweet enough for some, in which case you might double the sugar in the custard. And yes, I did make sandwiches from some leftover slices. I did a sort-of "croque monsieur" thing and made a sandwich with ham and provolone, with mayo and grainy mustard. I ate it not stone cold, but moderately chilled from my ice-pack lunchbox. It was fantastic.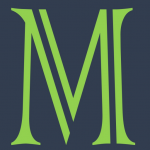 French Toast
Credit for images on this page: Make It Like a Man! This content was not solicited nor written in exchange for anything. My recipe is a mash-up of several I've read over the years, but in particular, Martha Stewart and Serious Eats.
Keep up with us on Bloglovin'