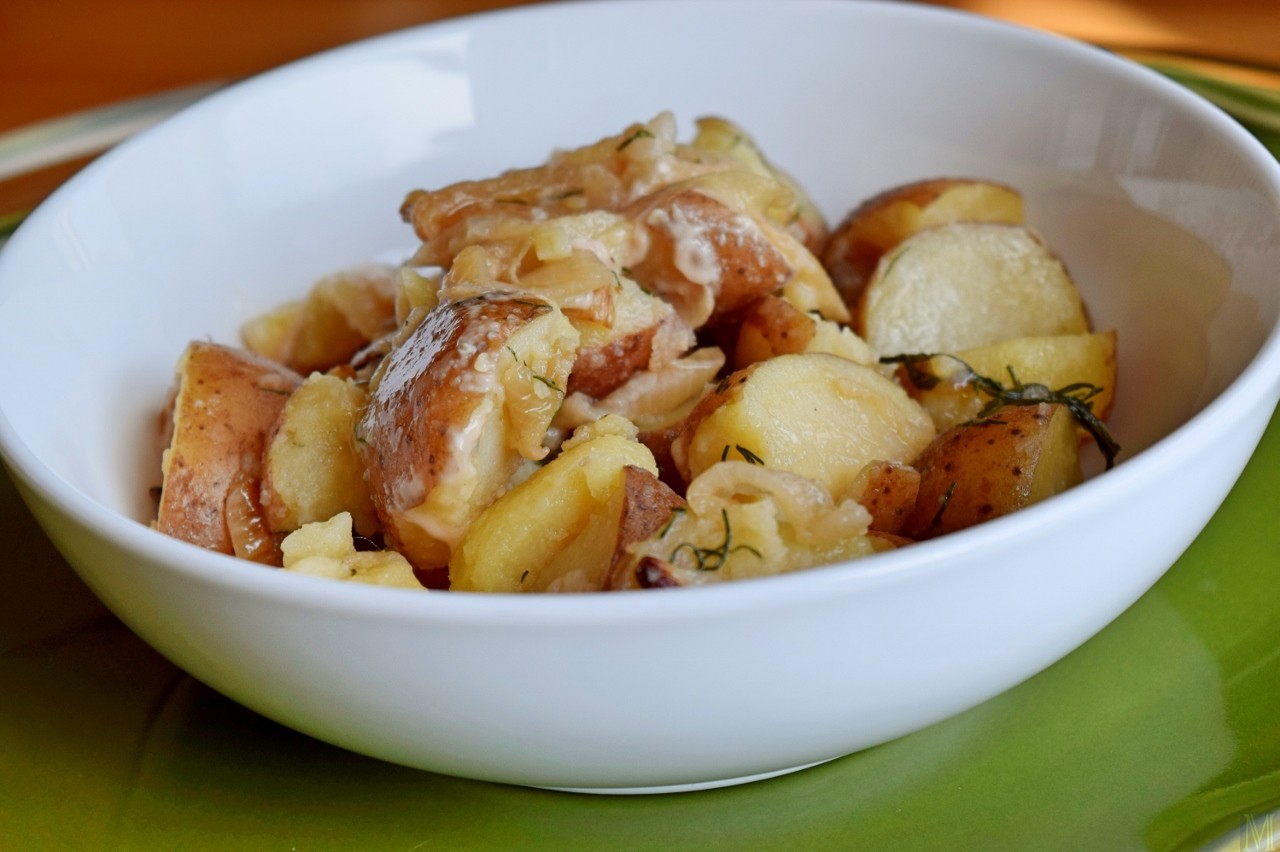 November 11 is Narodowe Święto Niepodległości, the Polish 4th of July. To celebrate, we tested a recipe from The Spruce: a wonderful way to prepare potatoes. Polish Boiled Potatoes with Onion and Dill pairs nicely with ham, beautifully with fish. It's homey, yet enough of a departure from everyday fare that you'll really enjoy it.

(5 / 5). How many servings you'll get from this recipe really depends. If it's one of several sides, twelve. If it's the only side, six.
What you need to serve 6-12:
6 large red potatoes, peeled and cut into medium chunks
1 cup caramelized onions
1 tsp salt
2 Tbs chopped fresh dill
How to do it:
These are abbreviated directions. See The Spruce.
Boil the potatoes; toss with remaining ingredients.
Notes:
You can make this work with many types of potatoes – in fact, fingerlings are a great choice.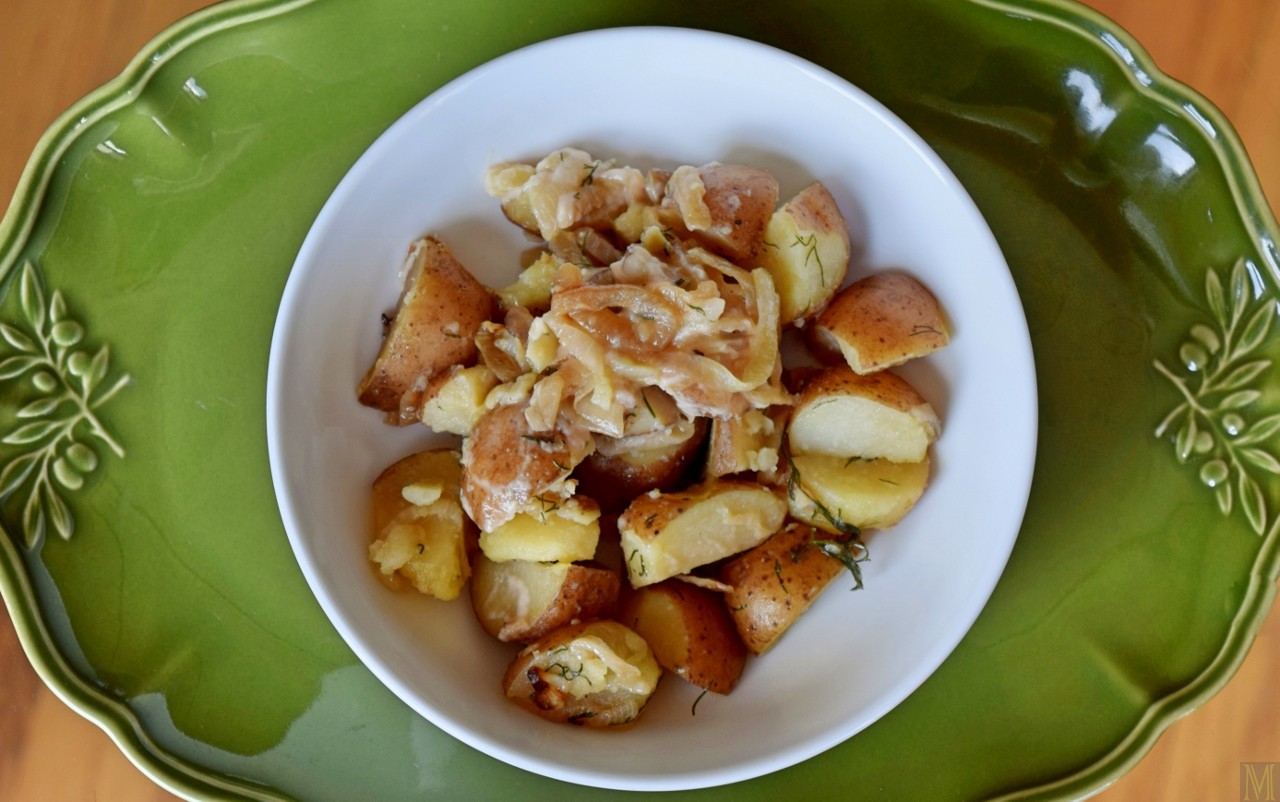 Polish Boiled Potatoes with Onion and Dill
Credit for images on this page: Make It Like a Man! This content was not solicited, nor written in exchange for anything. Here are some Polish phrases you can use while you enjoy these potatoes. If you're going to be drinking while enjoying these potatoes – which should go without saying – you'll want to know how to say Na zdrowie. This is by far the most common thing all Polish people say while drinking – Sto lat is a close second. Polish uses lots of sounds that confound English speakers. Trying to make them might take away from the enjoyment of your Polish potatoes. You might try to stick to English, but with a Polish accent. Here's a helpful video. Notice that it doesn't matter what you say, you just do it with a heavy, expressionless, face that comes from years of hard, thankless work. Unfortunately, the accent in that video isn't very authentic. Here's a quintessential Polish accent. Real Poles, as you see here, never speak above a whisper.
Keep up with us on Bloglovin'