♣
Looking for something to bring to a picnic this weekend? Look no further.
♣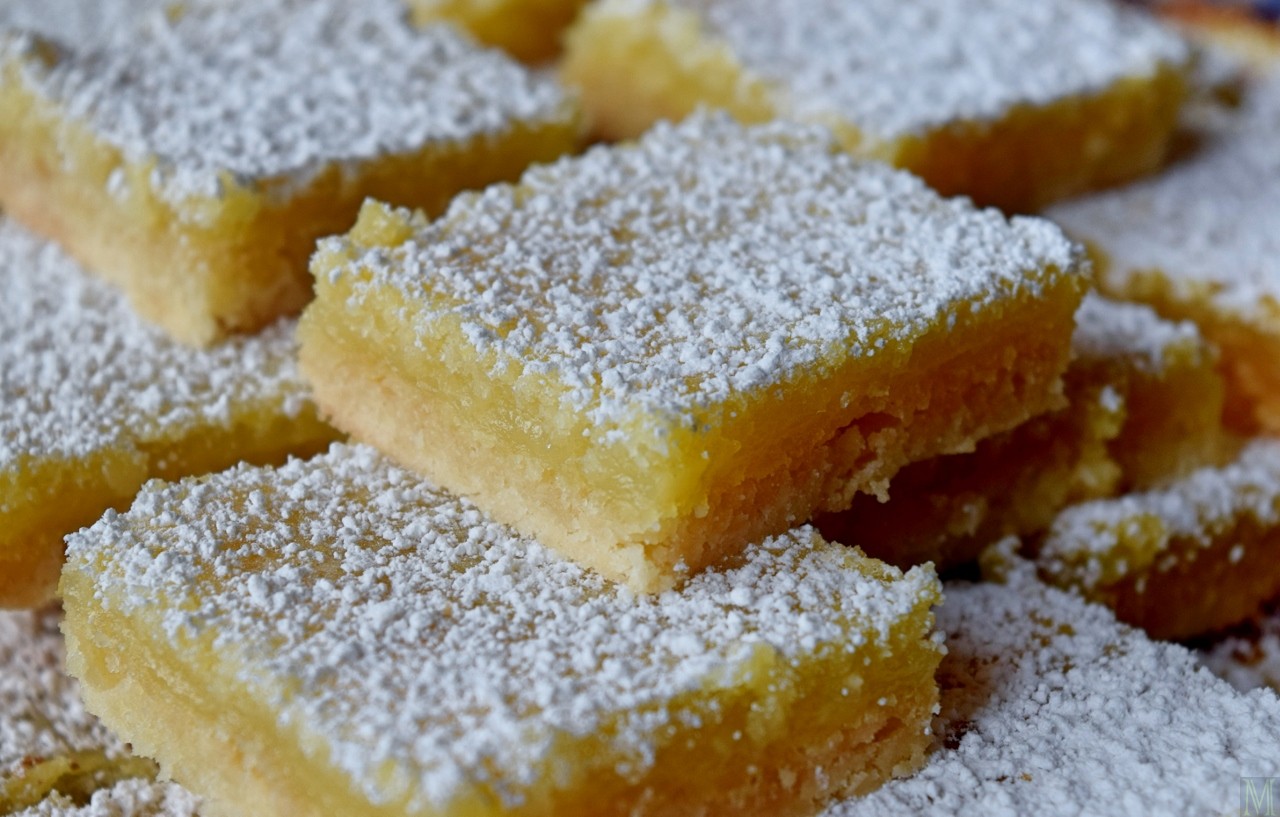 I love lemon and am wholly infatuated with lemon bars. If I see one on a dessert table, it's the first thing I'll go for. The Simple, Super-Tangy Lemon Bars miLam is presenting here are based on Ina Garten's recipe (but don't tell Jeffrey – we want to surprise him). The crust is light and flaky, and takes on a caramelly chewiness here and there where it mingles with the filling. The filling has as much zing as the direct rays of a summer dessert sun at high noon. The ratio of lemon curd (more) to shortbread (less) is spot on. Although we like the height and heft of Ina's bars, we found that making them into something with a lower profile was more compelling in as much as the delicate crust becomes deliciously thin, and the finger-friendly bars have more attractive proportions. While I was at it, I scoffed at her extra-large eggs (modified the recipe to make use of large eggs instead) and converted her volume measurements to weight.
Aside from zesting and squeezing the lemons, these lemon bars are simple to make – but not necessarily easy. What I mean is, there are only a few things to do, and they're straightforward. But they're things that might not go so well if you don't know your way around a kitchen. You need to know a few tricks, and with them, the recipe becomes easy. So be sure to read the notes. In particular, in order for these lemon bars to as exquisite as they can be, you need to be vigilant about the baking time, both for the crust and the filling.
Makes 20 squares or 40 triangles. Enough dessert for 12 hungry men.
FOR THE CRUST:
8 oz. unsalted butter (2 sticks), softened
3.5 oz. granulated sugar (1/2 cup)
1/8 teaspoon kosher salt
5.5 oz. bread flour (1 cup)
4.5 oz. cake flour (1 cup)
FOR THE FILLING:
7 large eggs at room temperature
1 lb 5 oz. granulated sugar (3 cups)
0.75 oz. grated lemon zest (2 Tbsp., from 7 large lemons)
8-9 oz. freshly squeezed lemon juice (~1 cup, from 5 large lemons)
2.75 oz. bread flour (1/2 cup)
2.25 oz. cake flour (1/2 cup)
FOR THE GARNISH:
Confectioners' sugar
HOW TO:
Preheat oven to 350ºF. Butter a 11 x 17″ rimmed baking sheet. Cover the bottom with parchment, then butter the parchment.
Paddle the butter and sugar together on lowest speed until almost all the sugar is moistened, then increase speed to 6 (out of 10) and beat until light and fluffy – about 2 minutes, stopping once to scrape down the sides of the bowl. Scrape down the sides again, and then add the salt and flour. With the dough hook, at lowest speed, knead until dough forms and begins to clean the sides of the bowl, about 2 minutes. Although a dough will form, don't expect it to clump into a single ball.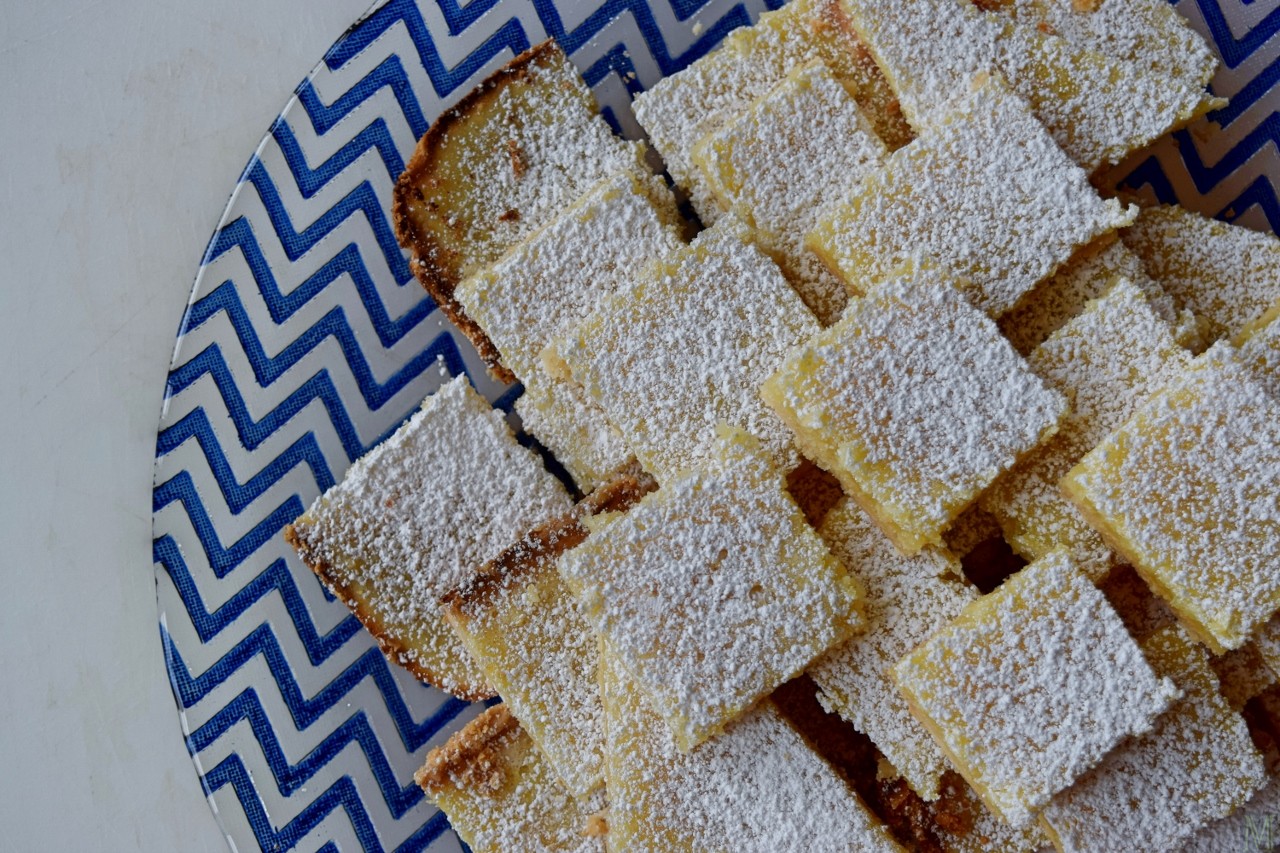 With your hands, lightly floured if necessary, press the dough into the prepared pan, pushing it all the way up the sides. This isn't easy: the dough is soft, borderline sticky, and there's not much of it. (Optionally, chill the dough once you've pressed it into the pan.) Bake until lightly browned, about 15 minutes. Cool on a rack until just barely warm, about 20 minutes. Leave the oven on.
Make the filling by whisking all ingredients, ramping up to speed 6 and sustaining it for 2 minutes. Pour filling into pan. Bake until set, 25 minutes (checking at 20).
You can slice the bars once they're cool, but they're easiest to slice once they've come completely to room temperature, which takes about 1 hour and 15 minutes. Run a knife along the edge of the pan, to unstick the crust. Then, make 4 cuts across the pan horizontally, and 5 cuts vertically. Eyeball the measurements, but use a straight edge to execute the cuts. Remove the bars from the pan, place them on a cutting board (and cut each one in half, into two triangles, if you want them really small). Garnish.
Notes:
It's not critical that the butter is unsalted.
I don't stock all-purpose flour. I stock bread flour and cake flour. When I need all-purpose, I mix the two, 50/50 by volume. This way, I'm able to make bread, cake, and everyday things without having to stock three kinds of flour. Plus, when I want something to be just a shade lighter or heavier, I can adjust my flour percentages.
Once the crust begins to brown, browning progresses with astonishing speed, so watch carefully and remove the pan the instant the dough is where you want it. First, the edges will brown. Then, you'll notice browning on the surface of the interior, and that's when you want to yank it out. It will go from lightly to deeply browned in mere seconds. It will also continue to brown ever so slightly after you take it out. If you think you're close, check every 30 seconds until you're sure.
Don't bother working on the filling until the cooked crust is cooling.
The first time I made these lemon bars, I found that it takes about five large lemons to produce a cupful of juice, but that it takes seven to produce two tablespoons of zest. No big deal. I made lemonade with the extra juice. However, Ina says she gets the called-for amount of zest from fewer lemons. I'm sure she does, simply because in her obviously charmed life, that's how things work. But can a charmed life be lived in the Midwest, on a modest budget? I had to know. I researched the internet extensively, for, like, more than ten minutes, and eventually I stumbled upon someone who claimed to be able to get "all the zest," using wax paper and a box grater. I tried it, and I am impressed. I got way more zest than I normally do. My conclusion: zest as many lemons as you juice and call it a day. If you get more than the called-for amount of zest, be bold. Throw caution to the wind and use it all! Maybe toss the extra into the dough. If you get less, use what you get … no one has to know.
Eight ounces of juice is what the recipe calls for. Add the extra ounce, and your bars will be softer, stickier, and gooier – in a good way.
You might doubt the method I'm suggesting, of dumping all the filling ingredients into a bowl and mixing them. You might feel sure that the flour won't incorporate. And indeed, it won't – unless you're diligent. That's why I recommend a full two minutes of sustained, med-high whipping.
The filling will completely fill the pan. You may want to reserve a cupful, and once you have the pan situated in the oven, pour that cupful in.
The filling will go from perfectly set to an unfortunate, rubbery solidness in just a few seconds. You want to catch it when the bulk of the interior surface area is just going from "jiggles like fully-set Jell-O" to "firm and solid" when lightly slapped. (Or, if you don't have "chef hands" that can touch hot things with a superhuman ability to not go "ow," shake the pan to look for jiggliosity.) Remove it to a rack, and it will continue to solidify as it cools. This should happen just before the filling begins to brown, so if you notice any browning, remove the pan immediately.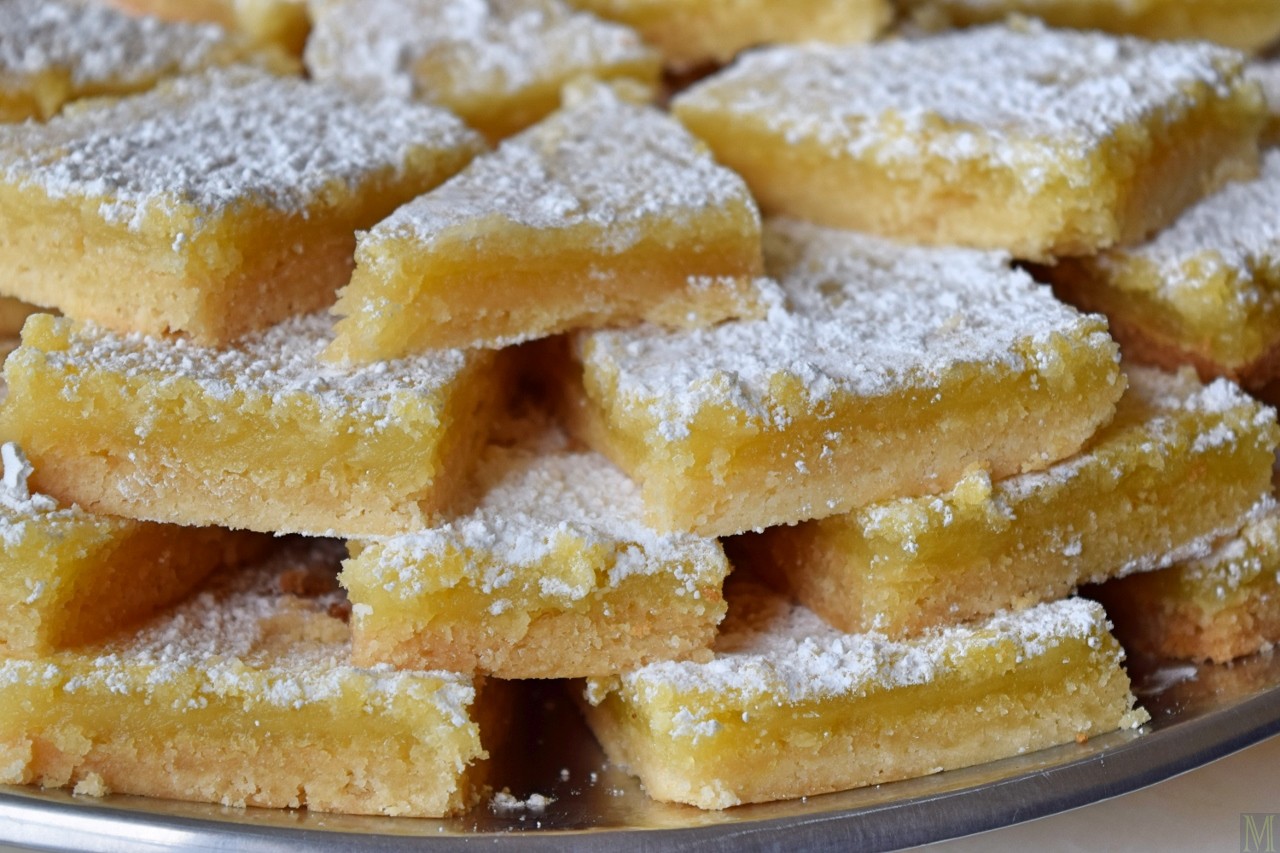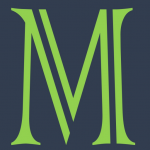 Simple, Super-Tangy Lemon Bars
Credit for images on this page: Make It Like a Man! This content was not solicited – not by Ina, not by Jeffrey, and not by any of their impossibly fabulous dinner guests. Nor was this post written in exchange for anything, like an invitation to the Hamptons, for instance. In doing research for this post, I found Joe Pastry to be useful.
Keep up with us on Bloglovin'