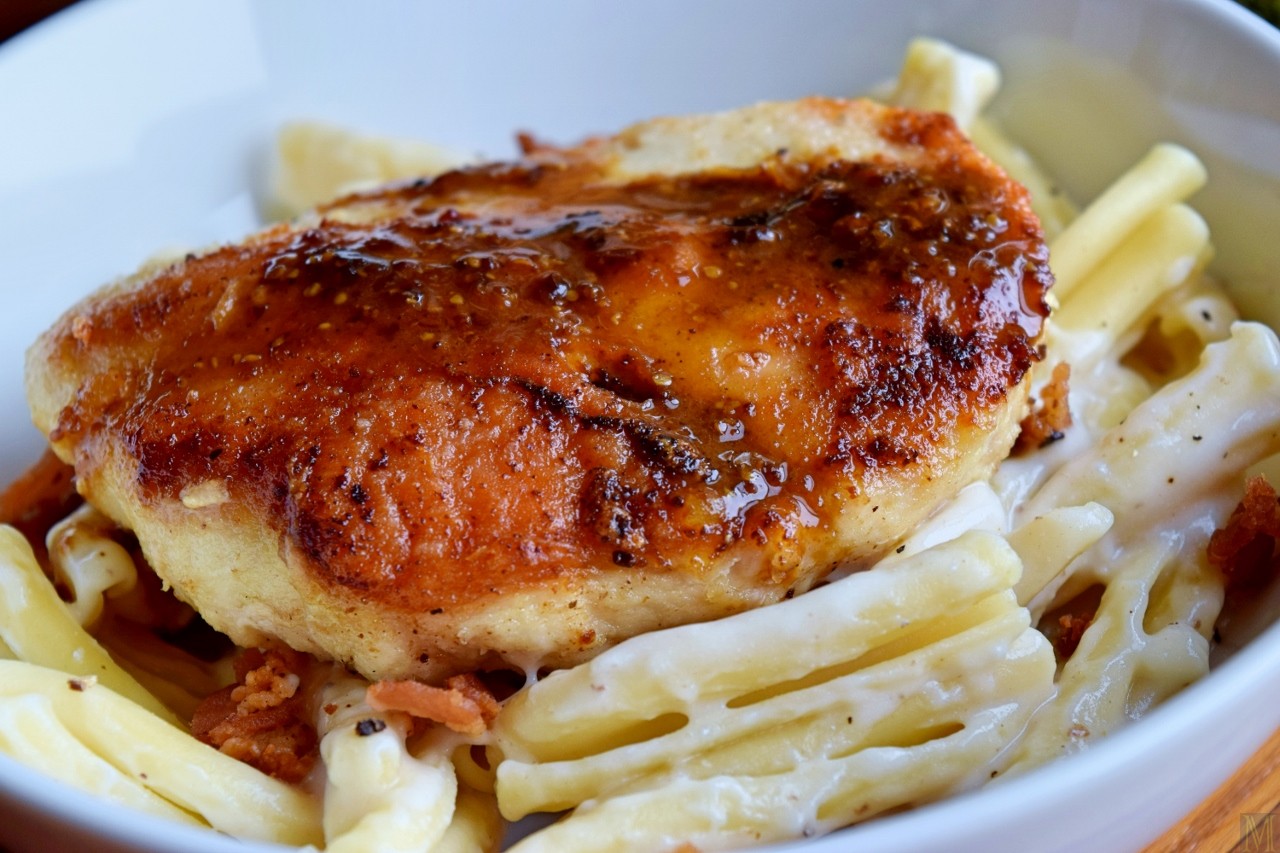 Two weeks ago, I made a brie-and-bacon sauce for some salmon, and I had a lot of it left over. So the next day, I used it to make Chicken over Pasta in a Brie and Bacon Sauce. I loved the sauce just as much in this context. The pasta seems to amplify the sauce's cheesiness, and the bacon … chicken's been best friends with bacon even before that fateful day it cross the road.
½ batch brie-and-bacon sauce
12 oz. casarecce, or whatever pasta shape you prefer
4 cups of broccoli florets (optional, as an accompaniment)
4 chicken breasts
Salt
1 heaping Tbs fine breadcrumbs
1 heaping Tbs flour
1 heaping tsp bacon fat
Olive oil
¼ cup white wine
1 tsp stone-ground mustard
4 Tbs cooked, chopped bacon
Start with the brie sauce. You can make it in advance; it reheats perfectly. Cook pasta according to package directions. (Meanwhile, steam the broccoli, or cook it in your favorite way.) While that's going on, get started on the chicken.
There are many ways to prepare chicken breasts; use your favorite method, or try this: preheat a large skillet over low heat. (For some types of pans, preheating isn't necessary or recommended.) Remove the chicken from its packaging and, without rinsing it or patting it dry, place it on a cutting board. Generously salt both sides. Sprinkle half the crumbs over them and rub it in. Sprinkle half the flour over them, and rub that in, too. Flip the chicken and repeat with remaining crumbs and flour. Spend some time rubbing the chicken into the flour that remains on the board, getting it on all sides and into every nook and cranny. Gently shake off excess.
Add fat to the pan and raise the heat to med-high. Once the oil's hot, add the chicken to the pan and cover it with a splatter shield. Fry until deeply browned, about 5 minutes, shifting the breasts' positions in the pan periodically, if necessary, to promote even browning. Flip and repeat, supplementing the fat with olive oil, if necessary. Use an instant-read thermometer to test the thickest part of the thickest breast, and remove from pan when the temperature reaches 160°F. Rest chicken on a plate.
Add wine to the pan and raise the temperature to high. Deglaze the pan. Add mustard. Stir and reduce to a syrup. (You may need to tip the pan and let the liquid accumulate along the side of the pan as it reduces.) Off heat.
Toss the pasta with the brie sauce and distribute among 4 bowls. Sprinkle with bacon. Nestle a chicken breast into of each portion. Spoon pan sauce over each. (There won't be much more than a tsp of pan sauce per serving, but that's all you need.)
Serve Chicken and Pasta in a Bacon and Brie Sauce with a chilled chardonnay.
Notes:
Use a cutting board that can go into the dishwasher easily. Put it into the dishwasher as the chicken fries, to free up counter space (and so that you're not tempted to use it for anything further, now that it's had raw chicken on it).
A heaping Tbs of breadcrumbs and a heaping Tbs of flour are not identical amounts, since flour heaps better on a spoon. The ratio is probably something like 4 parts flour to 1 part crumbs, or maybe 3:1. There's a lot of wiggle room; you can just eyeball the mixture to your preferences.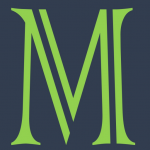 Chicken over Pasta in a Brie and Bacon Sauce
Credit for images on this page: Make It Like a Man! This content was not solicited, nor written in exchange for anything.
Keep up with us on Bloglovin'