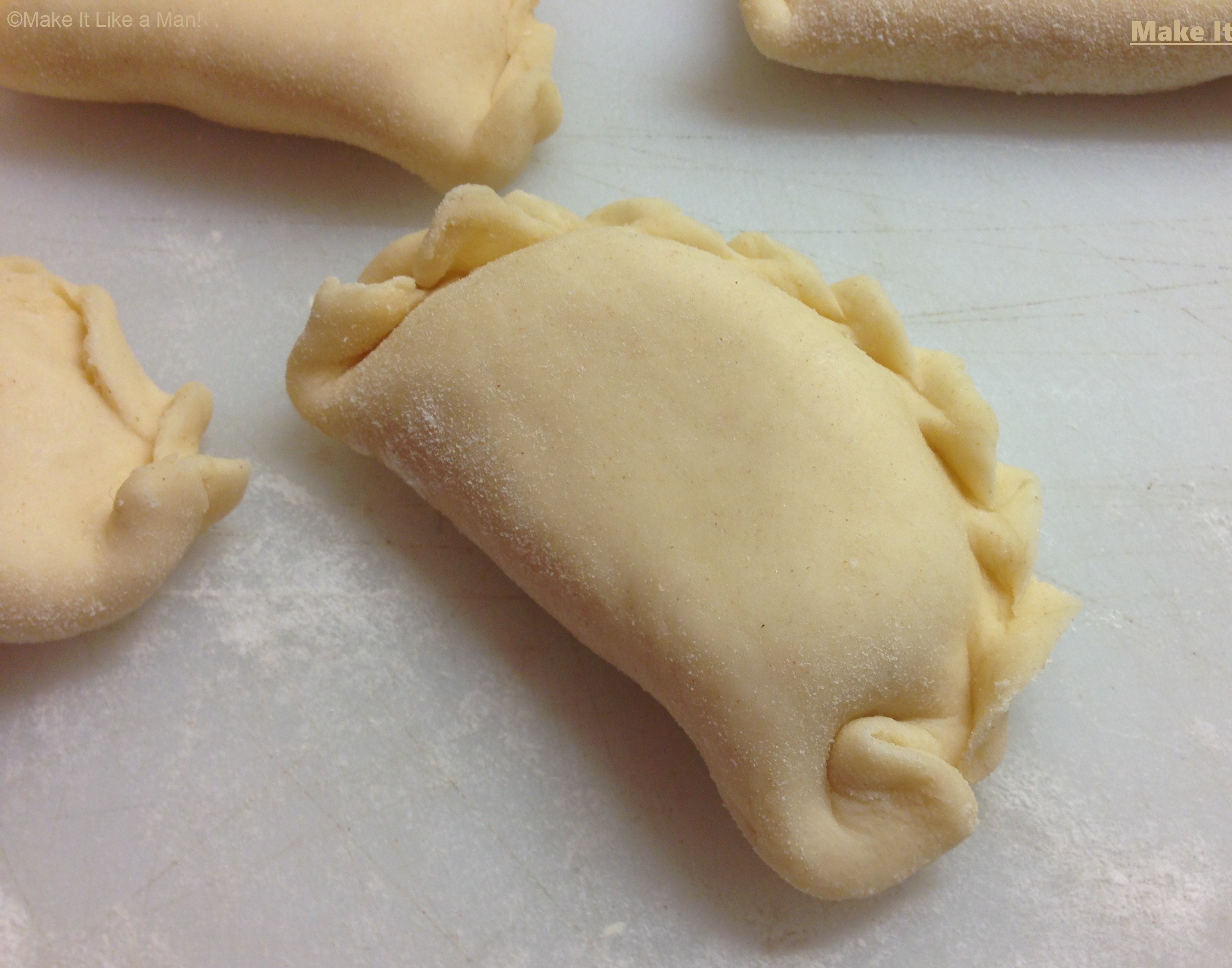 Would you like to know how to cook pierogi like an authentic Polish grandmother? Well, you're in luck, and just in time for Easter. Not only have I eaten pierogi prepared by dozens of Polish grandmothers – right here in the second largest Polish city in the world – I've also spent a good deal of time cooking them with my own babcia. If preparing and assembling pierogi is arduous, cooking them is fortunately quite easy.
This post is about cooking pierogi. If you want recipes and advice for making doughs and fillings, assembling them, and stuff like that, check out these posts:

And if you're looking for something amazing and unusual to go with those pierogi, check this out: Polish Meatballs.
Pierogi have to be boiled soon after the filling has been sealed in the dough. Once boiled, if they're not going to be eaten right away, they can be kept at room temperature for a while, refrigerated for a week-ish, or frozen for a good long time – practically forever if vacuum sealed. You can consider any boiled pierog (that's the singular form of the word … "pierogi" is plural and "pierogis" is not actually a word) to be "cooked," but many people would feel that the pierog needs more cooking in order to be ready to eat. Given that, here are the possibilities:
Boiled: perfect for the undisciplined
Some people eat them right after they've been boiled.
Boiled Again: preferred by fundamentalists
If they've been allowed to cool or if they've been refrigerated, they need to be reheated. Eating room-temperature pierogi should be done only if you can't help yourself. Eating them straight from the fridge is downright barbaric. Although the microwave is the obvious choice, you can reheat pierogi by baptizing them in simmering water and retrieving them after about five minutes – without allowing the water to return to a boil. This will produce a far better result than the microwave, and in fact, it is for this very reason that even the best microwaves do not have a "pierogi" setting.
You might garnish boiled pierogi with a sprinkling of bread crumbs, optionally.
If they've been frozen, the pierogi have to be thawed before you can do anything else with them. A full day in the fridge ought to do it.
Fried: the norm
Most people prefer to serve pierogi fried. It they're warm or room temperature, all you need to do is brown them on both sides, in butter, over medium heat. If they're refrigerated, brown them over low heat so that they're heated through by the time they're browned. It's that simple. Some people like to fry their pierogi along with sliced onions, or serve fried pierogi topped with caramelized onion. There are also those who like to brush the pierogi with an egg wash and coat them in fine cracker crumbs before frying them.
Pasta-tized: treat them like a component of a larger idea
People do all sorts of interesting and crazy things with pierogi.
Serving:
Pierogi are always served with sour cream, or a sour cream stand-in. They can be eaten as a appetizer, (part of) a main course, or as a dessert. I generally serve them as a main course, with fresh or smoked kielbasa. Smoked kielbasa needs only to be warmed and browned, just like pierogi, so I usually fry them up together.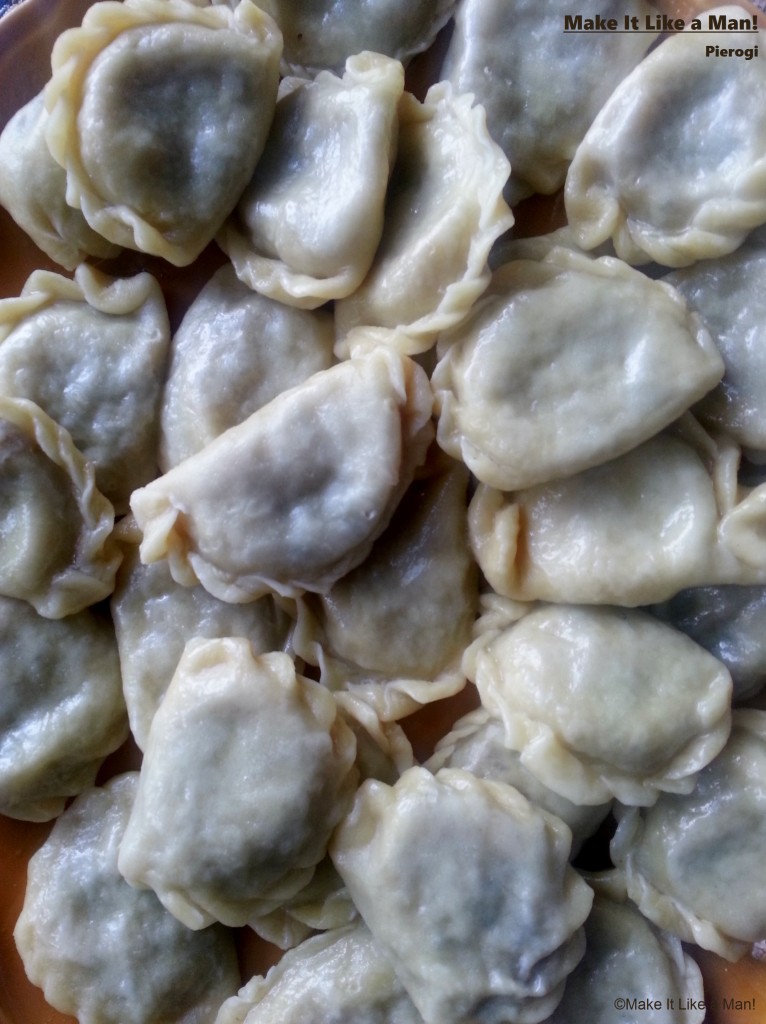 How to Cook Pierogi: follow your tastes
Whether to eat them boiled or fried, bread them, cook them with onions, or turn them into kung pao … some make these decisions based on the type of filling. Many people claim that there are rules, such as "sweet fillings should be breaded and savory should not." It seems to me, though, that there's no authoritative consensus. I know people who bread all their pierogi, and I know others who never bread any of them. I know people who would never dream of pairing pierogi with fried onions, and I know others who think onions are essential. Follow your tastes.
Credit for images on this page: Make It Like a Man! unless otherwise indicated. Clicking on images will enlarge them if they're mine, or take you to the source if they're not. This content was not solicited, nor written in exchange for anything. It definitely was not sponsored by St. Stanislaus Kostka church. They tried to have me excommunicated after I tweeted that their communion wine tastes like it came from St. Stanislaus Costco.
Keep up with us on Bloglovin'
Check This Out: