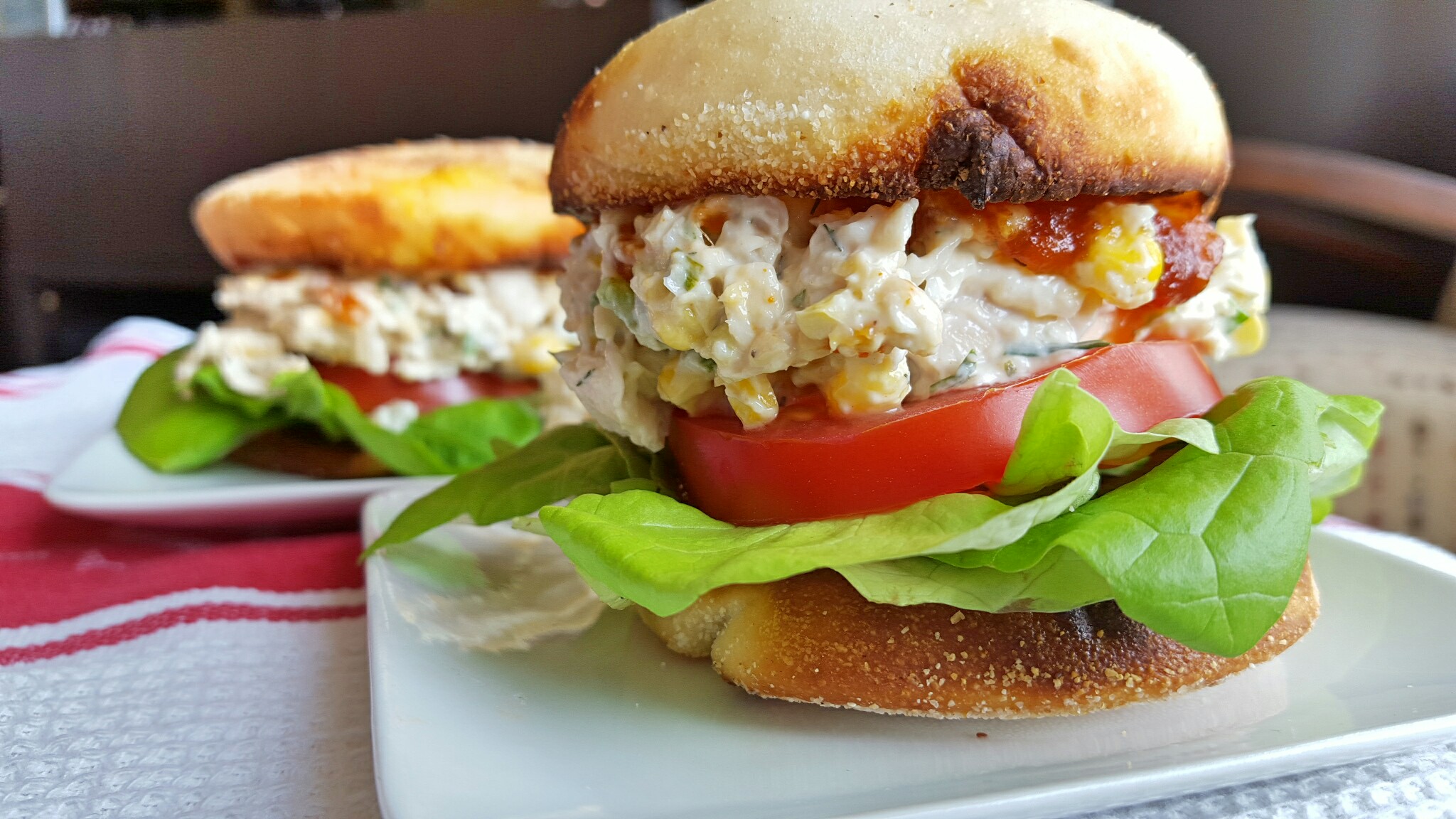 I worked up this chicken salad recipe as a way to use up some leftover roasted chicken, but it's worth cooking chicken for. It's a party of flavor that manages to be as homey and comforting as it is spectacular. You could eat the chicken salad as-is, and love it … but I think the sandwich is a standout.
What You Need to Make 6 Sandwiches
1 cob of corn
1 1/2 Tbs olive oil
1/4 of a large, white onion, diced
1 jar (6.7 oz.) artichoke hearts, drained and diced
1 tsp lemon juice
1 lb cooked chicken, cubed (leftover roasted chicken works well)
1/2 cup shredded pecorino
1 stalk of celery, diced
1/3 cup finely diced mango caliente
1 batch (about 1 1/2 cups) Woah!™ Ranch Dressing, sans the milk
3 Tbs butter, softened
2 1/2 tsp yellow mustard
6 sourdough English muffins, split
Tomato jam
Butter lettuce
1 tomato, sliced
How to Do It:
Cut the kernels from the cob and toss it. Pour the oil into a hot pan, wait for it to shimmer, and then add the kernels and onion. Saute for 3 minutes, or until the onions become translucent around the edges. Add the artichokes and lemon juice, cook for 1 more minute. Scrape the mixture into a medium-sized mixing bowl.
Add the chicken, cheese, celery, and mango. Add the dressing. Use as much or as little as you wish. I use all of it. Mix well.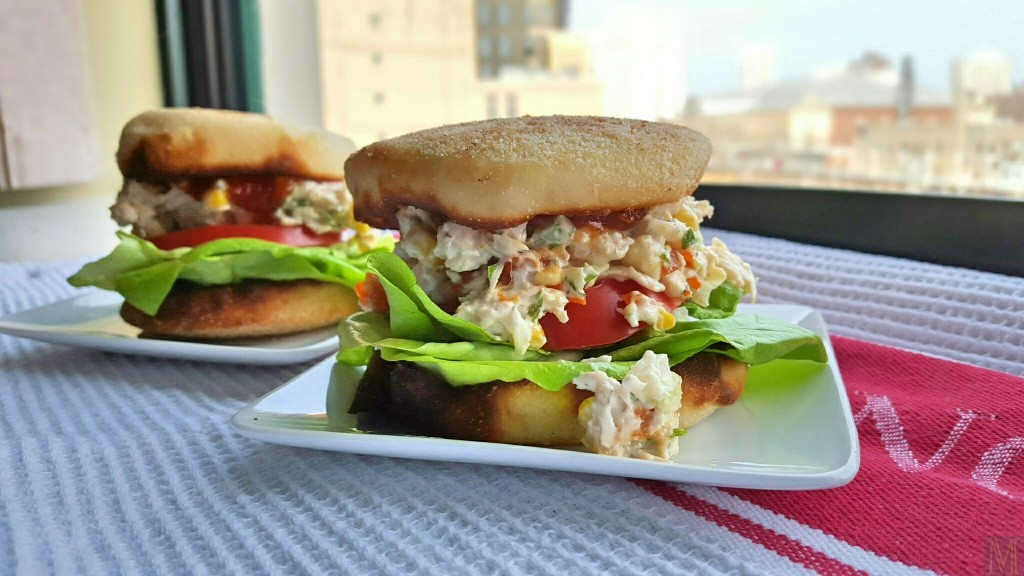 Mix the mustard and butter. Spread it onto the muffins. Broil them until nicely toasted. Spread a very thin layer of tomato jam on one half of each muffin pair.
Build each sandwich with a thick layer of lettuce, a slice of tomato, and a generous 1/3-cup chicken salad.
Notes:
Mango caliente is something I found at Treasure Island, a favorite local grocery. It's dried mango slices coated in a very hot spice powder. You could make do with dried mango, but then you'd want to add something with a kick: cayenne or red pepper flakes, for instance.
Mango Caliente is also a drink that'd go great with this sandwich. Have one on the rocks, enjoy your lunch, and take the rest of the afternoon off. You deserve it.
If you didn't put up your own tomato jam last summer, store-bought is fine. Send Jeffrey out to find a local artisan. How easy is that?
Don't substitute bottled dressing for the Woah!™ The texture won't be right. Ranch dip, maybe … but it'd probably be way too salty. Make the Woah!™ It's worth the trouble!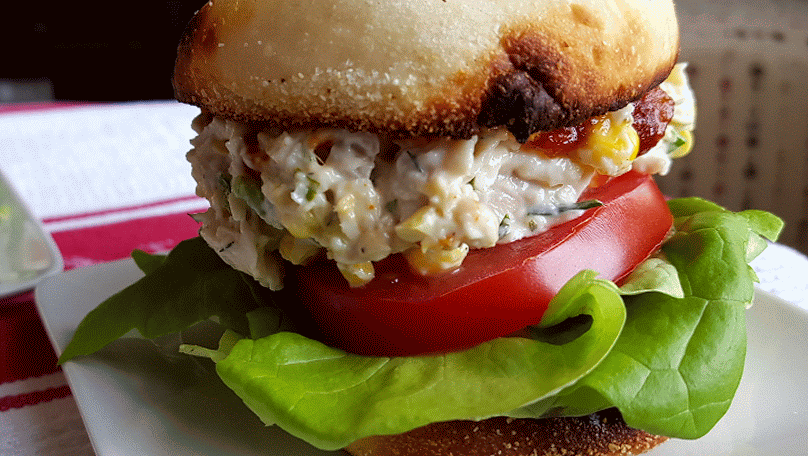 Chicken Salad (Sandwich)
A recipe for Grilled Chicken Tender Salad from "My Tartare" inspired this sandwich in no small way. My Tartare is spectacular. It steps you through making restaurant-quality dishes at home. Each one I've tested has been magnificent. The guy's a rock star, as far as I'm concerned. Credit for images on this page: Make It Like a Man!
This content was not solicited, sponsored, or written in exchange for anything. But let's face it, how "your own" are anyone's opinions?
Keep up with us on Bloglovin'
Chicken, anyone?