♣
Positively banana-ish.
♣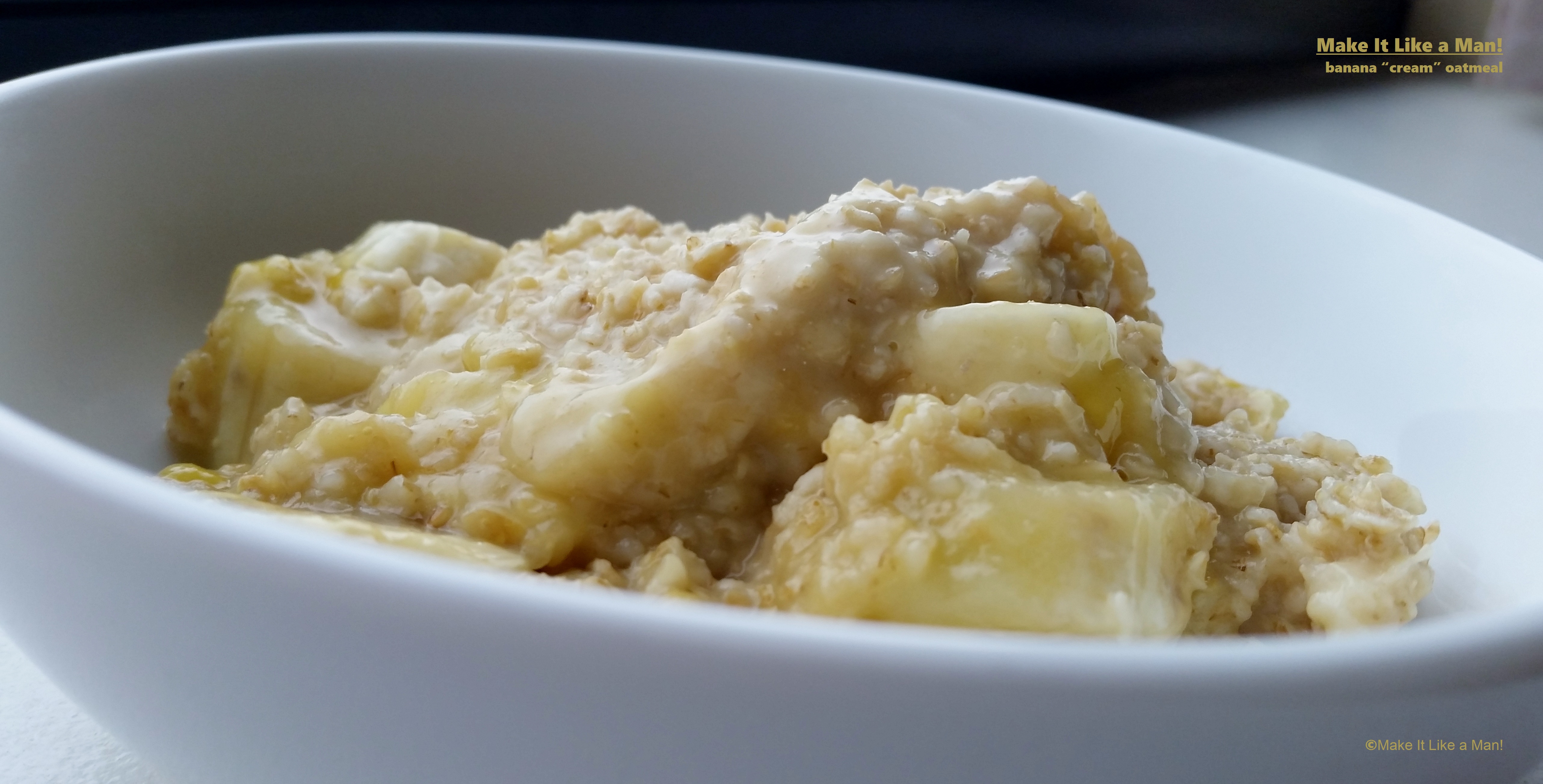 Makes 1 Serving
As proof that real life is stranger than fiction, Jell-O banana cream instant pudding is vegan, while paintballs aren't. So, don't eat a paintball for breakfast. Eat this, instead:
Ingredients
½ cup quick oats
1 cup water
2 Tbs Jell-O Banana Cream Pie flavored instant pudding & pie filling mix
1 banana, sliced
Almond milk, to taste (optional)
Directions
In a large cereal bowl, stir all ingredients except milk. Nuke for 2 minutes, full power. (Add milk, if desired.)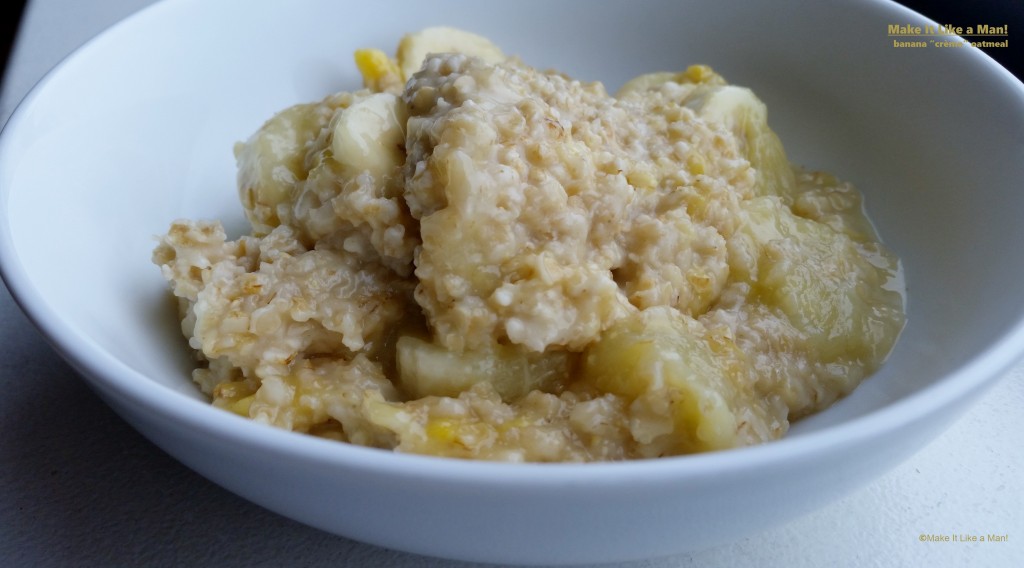 Vegan Banana Cream Pie Oatmeal for Breakfast
Disclaimer: Bananas might not be vegan. Water isn't vegan. Many vegans aren't even vegan. The computer you're using to read this post isn't vegan. If people try to eat you, even though you are vegan, they are not vegan. Guns – and by that I don't mean paintball guns, but "gun" guns … the kind you use to kill other people – are surprisingly vegan. So if you, after this hearty vegan breakfast, you want to go out and "defend yourself" at the local Walmart, by all means do. But do not substitute Banana Kush for the bananas; doing so can lead to unexpected euphoria. Alexander the Great, a celebrated man's man, brought bananas, a notoriously phallic fruit, to Western Europe. Do not sew your Vegan Banana Cream Pie Oatmeal with wild oats. Do not bring Vegan Banana Cream Pie Oatmeal with you on a boat. Do not eat Vegan Banana Cream Pie Oatmeal if you suffer from irritable bowel syndrome. Bananas piss bees off. Don't serve Vegan Banana Cream Pie Oatmeal to bees. Eating too much Vegan Banana Cream Pie Oatmeal can make you radioactive. Credits for all images on this page: Make It Like a Man! Hover over image and/or green caption text for pop-up info. If hovering makes you happy, and you know it, click the mouse.